The B2B brands breaking through on TikTok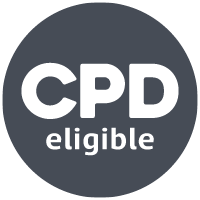 Think TikTok is the last place you'd see a B2B campaign? Think again. Business software company Sage has just run a bold campaign on the platform redefining how it talks to SMEs. Will other B2B brands follow suit?
From dance offs and headstands to ice bucket dunking, TikTok hashtag challenges have captured billions of people worldwide. While big consumer brands like Asos and Nike have used them to find a home on the viral video platform, you wouldn't necessarily think of it as an instant channel for B2B companies.
Until now, that is. With its #BOSSIT2021 Challenge completed just last month, enterprise tech company Sage was the first B2B brand in the UK to run a bespoke Branded Hashtag Challenge, encouraging small businesses to express how they have been "bossing it" through the challenges of the past year. The winning entry, by sustainable streetwear brand Broken Planet Market, was awarded £5,000 to put towards growing their business.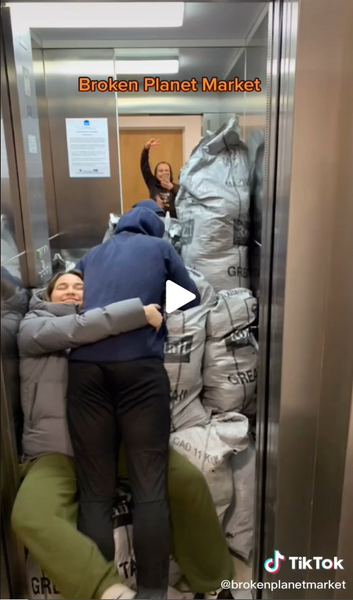 For Sage's VP customer marketing, Kirsty Waller, the results of this "testbed" - nearly seven billion views - surpassed her expectations, and even matched those delivered by the brand's more expensive above the line activity.
"Traditionally, we would have utilised our owned channels to tell the stories of small businesses. What TikTok allowed us to do was to move away from us being the content creators, and allow the curation to come from the business owners themselves," reflects Waller.
"Sometimes when we do a typical B2B case study, we require a certain level of production, and it's very corporate, whereas this was taking a step back from it being about Sage, to providing a platform for people to tell their own stories. So our role was as facilitator rather than publisher. I think that's one of the biggest differences to how we would have approached this kind of campaign in the past."
Matching audience insights with media channel
While engaging SMEs has long been at the core of Sage's marketing strategy, Waller reveals the desire to experiment on TikTok was driven by research that showed 34% of UK business owners actually launched their ventures during the pandemic, and 61% of those are aged 18 to 34 - TikTok's demographic heartland.
"We've got about a million small business customers here in the UK - 50% of the country's PAYE employees are paid through our software. So giving them the best chance of survival through all this upheaval was a huge priority," she says.
"We were also hearing these inspirational stories of businesses that were adapting, expanding, changing their business models, or starting up, as well as seeing an influx of younger business owners. So we wanted to back these businesses by giving them a platform to elevate their stories, especially when you see how many are thriving and using TikTok as a marketing stream."
A creative new approach to B2B marketing
Sage follows Adobe and eBay as brands cutting through to a business audience on TikTok. eBay has similarly leveraged the platform to thank its small business customers, while Adobe worked with TikTok creators (such as @Perri.Kiely from dance troupe Diversity) to launch its new range of creative apps. 
TikTok's industry brand partnerships lead, Daniela Sale, believes it's becoming "an unofficial channel of choice" for SMEs, who have seen "marked growth" on the platform, supporting one another through hashtags such as #smallbusinesscheck and #uksmallbusiness.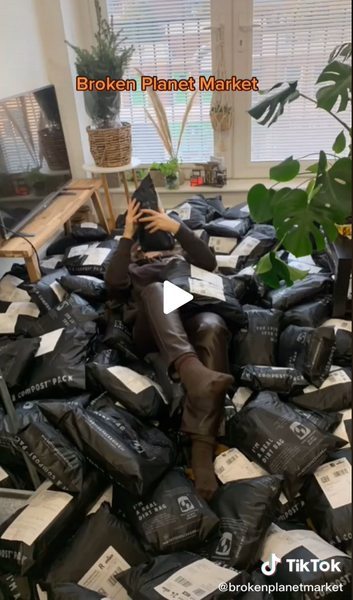 "We're seeing increasing interest from a number of B2B brands from across enterprise technology, telecoms, finance and e-commerce. It's partly down to a regular cadence of new features and original partnerships, and partly due to our growing entrepreneur community that is using TikTok to build their brand and engage customers in new ways. The opportunity to be discovered within a 100 million-strong community in Europe and get creative about B2B marketing is clear," she asserts.
Tips for B2B brands on TikTok
Sale advises B2B brands show the human side of their business, such as sharing highs and lows or behind the scenes of day to day operations. She also recommends not only learning about TikTok trends and using the same language as the community, but owning key topics that an audience could tell on their behalf. 
These include tips around how to sell and build a brand through digital, stories of pandemic-led business innovation, advice around starting a new business while looking after family, and dealing with challenges like cancelled orders, payments, managing suppliers and other running costs.
The biggest TikTok takeaway for Sage's Waller is to be brave, and embrace the unexpected - but make sure it aligns with what you're trying to achieve.
"I did make the team jump through a few hoops before saying yes to this, to make sure it absolutely aligned," she acknowledges. 
"Another big learning is that it's not about you as a brand, it's about what benefit you're providing to that audience. How are you helping them meet their objectives - and within that, hopefully tell a bit about your brand story."
Whatever your sector, video is an increasingly important part of social media strategy. Transform your in-house video production capabilities by registering for our virtual Smartphone Video for Social Media course.