The secrets of John Lewis's Christmas success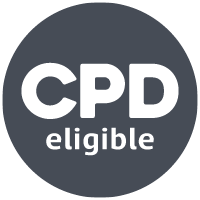 It's another festive hit, but is Edgar the excitable dragon just the latest in a long line of Christmas successes, or does a second look at the advert tell us more about John Lewis's current situation than we might think?
The Christmas countdown has officially started. Why? Because John Lewis's latest "feel good" Christmas advertisement has landed, marking the unofficial start of the festive season (just as Coca Cola's ads used to in the past).
And with Excitable Edgar accompanied by Bastille's Dan Smith covering REO Speedwagon, it looks like they've created another tear-jerking classic.
Strictly speaking, it's not quite correct to call it an ad. Ads after all intrude on our consciousness, making strong promises on behalf of their brands, and demand us to act. The John Lewis Christmas ads, by way of contrast, do no such thing.
Although the ads were first launched in 2007, it wasn't until 2009 with "the Feeling" (when the account was taken over by current agency partner Adam & Eve / DDB) that they really started to become a cultural talking point.
So why do these ads, that don't follow the traditional model, become worthy of news coverage and so many social media likes, retweets, celebrations and shares? Why have they become the new, albeit certainly unofficial, 'Start of Christmas'.


For John Lewis, it's personal
The first reason lies in execution. As I've mentioned, these ads are not really ads in the classical sense. Watch any one of them and try and find a clear message, an appeal to our wallets, an overt brand claim or promise, or demands to buy the latest Christmas goods. None of these are present with Edgar the dragon. Why?
Contrary to much traditional advertising practice and academic research, it seems that consumers do not watch ads, much less process their claims consciously.
A former colleague of mine, the recently retired University of Bath professor Robert Heath, identified as much in his seminal 2012 book, Seducing the Unconscious: The Psychology of Emotional Influence in Advertising. Heath identified that the most effective ads rely on low attention, emotional processing. In simple terms, the less they claim, the more likely we are to be influenced by them.
Why? Because when these ads do not appear to be advertisements selling product, we let our guard down, and our subconscious takes over, picking up on the subtle cues, the emotional messaging, the music, making connections between these to form an overall impression – that the John Lewis Christmas is the real spirit of the holiday season. This is even more powerful when one considers our viewing habits. Typically, we now watch content while distracted (e.g., eating dinner), tired (e.g., during the commute home), or while we are focusing on social media updates, watching the latest Netflix series, playing games, or anything else involving multiple screens and platforms. These ads would not work in this way if they weren't packaged (no pun intended) in the right way.


But it's about creative
The second reason John Lewis's ads get under our skin is due to their creative process.
Being able to work closely with a supportive client is often called a dream job for Adam & Eve / DDB's creative team. With client generosity and an intuitive understanding of the brief, year after year, John Lewis reinterprets the "true spirit of Christmas" in creative ways.
From animals jumping on trampolines (2016 "Buster the Boxer"), to rescuing an old man on the moon (2015 "The Man on the Moon"), to a child bursting in on his parents to deliver the perfect gift (2011 "The Long Wait"), all of this content plays to the myths we hold dear about the festive period -  a time to be with family, reflect on the value of love, and put aside worldly cares. This all suggests that John Lewis is authentic, downplaying the crass commercialism of Xmas paradoxically through an advertisement.
But nostalgia isn't all they do.
The choice of scenario, but more importantly, the advertisement's soundtrack – almost always a reinterpretation of a decidedly non-Xmas song by an iconic artist – connects with us emotionally and updates the story for the times.
Originals by Guns N Roses (2007), the Smiths (2011), The Beatles (2017), Oasis (2015) and so on would not be as effective, as the mellower and often melancholy, modern reinterpretations by often surprising present day stars (and their subsequent single success doesn't hurt either). YouTube comments often focus on the choice of artist, generating surprise and buzz, but also ensuring the ad connects to old and young alike. Fans have even started a find your own John Lewis ad soundtrack game, pairing a song with an unlikely artist.
Clearly these ads somehow transcend the genre, and have become the standard for the competition to follow. It's unlikely that Marks and Spencer and Boots will have the same social media presence over the Xmas period due to their own advertisements, and Lidl have gone for a very different approach.


But is it worth it?
But do they translate into key marketing metrics? The ads are designed to both boost short term sales and also enhance longer term brand image. John Lewis has had a difficult year, announcing its first ever half year loss for the months leading up to the 27th July, and this might be the reason for its first ever combined advert with Waitrose. Still, the short-term bonus of saving money will need to translate into long-term benefits for both brands.  
The problem is that it's difficult to know about the long-term impact on brand equity without having access to tracking data and sentiment analysis. Certainly, the ads are talked about in the media as a cultural phenomenon, which would indicate that the brand's status is reinforced. They definitely get viewed and shared, with the 2018 Elton John ad ("The Boy and the Piano") gaining 50 million views on social media.
But at a cost upwards of £6 million per year, are they worth it?
Previously, Christmas ads did turbo boost short term sales, but last year was seen as a slight disappointment by industry insiders. However, a John Lewis spokesperson called the campaign an unmitigated success and noted how they always deliver an excellent ROI. In a quote given to the BBC, they shared that the campaign "generally delivering 20 times the return on our original spend."
Will this year be more successful in transforming hype into sales? Only time will tell whether the three million plus views on the first day of release will motivate shoppers enough to start purchasing, but John Lewis and Waitrose will hope the Christmas spirit will set them up for the year ahead.
If you want to get creative with your career, visit CIM Marketing jobs for the latest vacancies.