Tips on managing a four-day work week from marketers doing it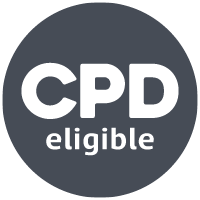 With nearly a third of Britons actively looking for a four-day work week in 2022, this monumental change in how we work could help companies survive the Great Resignation by giving their teams more time to spend on the things they love. But fitting a week's workload into a fifth less time won't come easily or instantly. MaryLou Costa speaks to three marketers on how they get the best out of their four-day work weeks.


Affiliate marketing platform Awin began its four-day work week pilot in January 2021, but group marketing director Lisa Chaikin has been doing this since she returned from parental leave in 2018 and wanted the best of both work and family. Having teams work a five-day rota means the ball is never dropped. 
"We always have at least a few members of the team working every day to ensure enquiries are always handled in a timely fashion," Chaikin explains. 
"We have a shared calendar so the entire team is aware of who is working which days, and everyone sets an out of office message on their emails and within our Teams channel so we know who to contact in someone's absence."


Fiona Gray, marketing director at digital transformation agency Equator, spends Mondays with her two young children. Unlike Awin, who pays its staff a full-time salary for a four-day week, Gray has taken a 20 per cent pay cut as a four-day week hasn't been rolled out across the whole business.  
Yet like Chaikin, having done it since returning from parental leave more than eight years ago, having more time to spend with family - and to herself - is well worth the while. Also like Chaikin, Gray's team is structured so support is available every day, but there are some further rules of engagement she has introduced, namely, diary blocking. 
"I have my diary blocked off on a Monday as a non-working day as a reminder to people I'm not available that day, and I do the same with times of school runs," Gray shares. 
"I have a planning meeting with my supporting team on a Friday afternoon to check in on what is on the following week and beyond, where are the priorities and where my attention needs to be."



Awin's Chaikin has also become ruthless about the number of meetings she attends, to make the four-day week as productive as possible. 
"When I'm invited to a meeting, I always check whether it's critical for me to be there or whether it's a 'nice to have'. If it's the latter, I usually ask someone to fill me in with a short summary or delegate to another member of the team who would be able to meaningfully contribute to the context of the meeting," she reveals. 
"Once you limit the amount of time spent on calls or meetings, it allows you to really focus on actual work and be much more productive with time." 
Chaikin also works from home all four days now, saving her two hours a day of commuting time, to potentially fit in some extra work, or, more ideally, squeeze in some exercise before the day starts.


Being more proactive to reduce distractions has been crucial for Jordan Lorence, marketing manager at MRL Consulting Group, which moved to a four-day work week in 2019 at full pay. 
"I put my phone away during working hours, allocating time to spend on social media so that I don't get carried away," he admits. 
Awin's Chaikin echoes that distractions have to be minimised so work doesn't creep over to the fifth day. 
"I think it's the duty of care of the business to instil this culture in its staff to make it work, but I do think it's possible for every organisation if planned properly," she affirms. 
"People just need to understand how to prioritise their time and organise their days to focus on productivity and results." 


Don't miss the new edition of Catalyst launching this month! In this latest edition, our cover story looks at how some brands manage to find space in crowded marketplaces to innovate, often changing the playing field dramatically and our roundtable focuses on what leadership really means in modern business.
Sign into MyCIM to gain access or sign up to become a member of CIM below.