What do CEOs want from CMOs?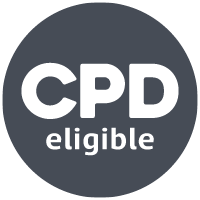 Chief marketing officer at HSBC, Becky Moffat was interviewed on stage during the final session at CIM's Financial Services Summit. Conducting the interview was head of global client partnership at The Economist, Alexandra Delamain. The interview delved into the expectations that CEOs have of their marketing divisions in the financial services industry and provided expert insight into how the relationship works in practice.
The financial services industry is unlike any other - it's subject to numerous legislation and professional guidelines, and those marketers who operate in the sector know they have to be at the top of their game to ensure success. For very good reason, the Financial Conduct Authority has strict regulation on what can be advertised, as dictated by the Consumer Credit Act 1974 and the Consumer Credit (Advertisements) Regulations 2010.
For marketers, these additional demands can present some significant issues to navigate but can also be a source of great opportunity to those with the vision to embrace these challenges. In fact, some of the most effective marketing campaigns come as a result of tighter parameters that can have a focusing effect.
Marketing as a tool to support business objectives
One of the biggest challenges for the financial services sector is aligning marketing activity with the broader business goals in a restrictive industry environment. That's where the relationship between CEO and marketing becomes vital. A key role that Moffat plays as a CMO is to balance business and marketing, translating the direction that the CEO wants to go into actionable marketing outputs and offering counsel on how best to do it.
For Moffat, that's where a good marketer's communications skills really come to the fore. To illustrate the point, she uses an example of a conversation she had with her CEO about the direction of their marketing activities. "Sometimes what the business needs isn't the same as what the CEO wants to see. What I've told him is that he doesn't need to like everything, but he does need to understand why we're doing it and why it will work. Being able to bring clarity the complex issues is therefore really important when it comes to fostering collaboration and buy-in from senior management."
Having the expertise to give informed counsel is therefore a significant benefit to marketers at all levels. Every CEO wants to be able to trust their teams to make good decisions for the business, and taking the time to upskill and try new things will add extra layers of expertise to be called on.
Flexibility in approach
So, there are times when executive decisions need to be made, but there is also flexibility in Moffat's approach. She explains: "If the results aren't there, then I'll stop it. We need to be open to trying new ideas if they're what we think the business needs, but when dealing with a CEO we have to be able to prove that they're achieving their objectives."
With that said, Moffat continued: "there is science in marketing, but there's also art. The CEO will always focus on the scientific part, which I'm willing to show, but sometimes they have to just trust me on the art side of things. It's a really interesting conversation to have, particularly as bankers are usually financial or risk oriented."
Remember the wider business context
Mitigating risk is a big factor in marketing in the financial services industry. "Risk is such an important word for us. Everything we do comes back to mitigating any potential reputational risk." The ability to look across the business is absolutely fundamental for Moffat to achieve success. She says, "being able to connect and collaborate and draw across is a key skill that CEOs want from their marketing teams".
The challenges that the regulation presents are balanced nicely by some of the opportunities, as  Moffat explained. "We are blessed in the financial services industry in terms of the access to resource and data that we have. We know exactly who our customers are, and should be able to make good use of this information." The skill is being able to take the data, and create meaningful marketing campaigns that support the business's goals.
Data underpins the scientific element of marketing, but also plays a role in the art of it too. Moffat concludes: "the interpretation of data informs the way we tell stories. We have so much of it - from internal sources and external sources alike - that we need to be able to cut through the noise and find its utility. Bringing clarity and focus helps us to give the best advice possible to the CEO and ultimately work to reach the business's objectives."
Becky Moffat has been the chief marketing officer at HSBC since 2021. She has a wealth of expertise in marketing and digital experience, having previously worked at Barclaycard, Santander and Boots among others.
Are you interested in joining CIM's financial services group? You can find out more about the group below
Get involved with CIM Financial Services Group