Round-up Report: Key insights from marketing leaders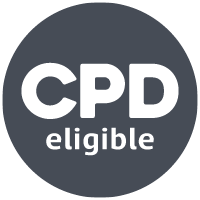 Earlier this year, the CIM Financial Services sector interest group held its annual Financial Services Marketing Leaders' Summit at Reuters' offices in Canary Wharf, London. The event, which has been run for a number of years in partnership with the World Media Group and EI Advisory, also had Adobe as a main sponsor this year and was once again filled with insights from and for marketers and leaders in the financial sector.
The delegates were able to hear directly from financial services marketing experts representing the likes of JP Morgan, Deutsche Bank, Accenture and HSBC. The range of topics was typically broad, reflecting the wide remit that marketing teams have in their organisations, but particular focus was on the role that marketing has in supporting commercial objectives. Sustainability and technology - including artificial intelligence - also featured strongly. I enjoyed listening to all of the experts, and hope that you find the following useful.
You can also watch full length recordings of each session from CIM's Financial Services Marketing Leaders' Summit 2023 below courtesy of Reuters.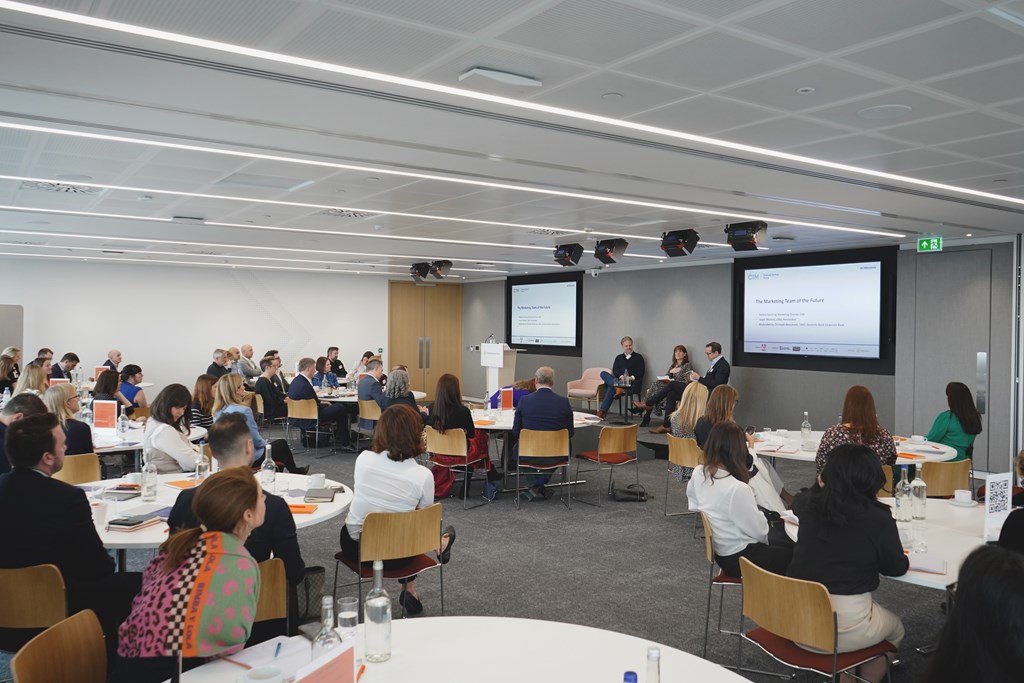 Session #1: How can financial services marketers achieve the right balance between brand and demand?
"The need to balance short-term gains (demand) and long-term sustainability (brand) has interested me for a while, and has never been more pronounced than it is now. This session was a fascinating insight into how financial services marketers weigh up these seemingly competing interests from the wider business and produce successful campaigns. The key takeaway for me was that actually, demand and brand can exist in harmony with each other if effectively managed. Achieving that harmony is a key tenet of ensuring consistent messaging that can support growth in the short and long terms."
Below, you'll find some of the key insights from the popular 'brand and demand' session which featured Patrick Burton – head of marketing and communications EMEA at JP Morgan, Pauline Bush – head of marketing and communications with Lombard Odier, Tony Jarvis – global MD and co-founder of El Advisory, and Harriet Rosewell – senior director and head of fixed income, equities, FX and crypto product marketing at CME Group. This panel examined and debated how financial services marketers can balance ROI and drive brand growth.
The challenges of brand 'vs' demand
Short-term vs long-term marketing has been a topic of discussion for years but, as Google and its display advertising/PPC models gain an even larger foothold in our marketing budgets, the debate has begun to rage. Senior stakeholders want to see results fast and now, while those same stakeholders in the future will wonder why ROI hasn't markedly improved over the past 5 years. 
But as Tony Jarvis said on the day, "it's not brand versus demand. It's a successful combination of both". 
"The pendulum has swung quite significantly into building demand," said Pauline Bush. "How quickly can you generate the leads and demonstrate a crystal-clear ROI on a day-to-day basis? The hardest challenge has been feeding that up into senior stakeholders." 
Demand is generally easy to demonstrate – marketers need only show the number of leads, or better yet sales, from a proven marketing activity and they can calculate and show an ROI or ROMI. The ratio is widely respected in the boardroom.  
Brand, on the other hand, is a much softer science. Continual monitoring of customer sentiment and audience awareness is vital to the modern FS marketer. Marketing teams must remember that you can't accurately highlight a brand's power with a single data point.
Presenting your case
"The problem facing marketing is quite often that we assume the head of trading, or whatever function it is, is a marketing expert" added Patrick Burton. "Marketers need to position themselves as the expert and inform leadership [of] the best course of action in a language they understand." 
One of the key challenges in successfully balancing brand and demand is the research or evidence required to develop an accurate ratio. Multiple different datasets are often required to ensure an accurate analysis of which factor - brand or demand - is driving growth.  
"Our crypto product portfolio provides an excellent example of this", said Harriet Rosewell. "Taking these products to market obviously had the potential to introduce reputational risk and could also have proven to be a damp squib if we didn't take into consideration our activities compared to those of our competition." 
In short, marketers just need to do more preparation. When Harriet's marketing team took their crypto product portfolio to market, they analysed the competition, the rival product suites, how much competitors were spending on ad space and which particular markets they were going after. 
"We put it all on paper, all the different personas: whether it's a retail trader, whether it was an institutional trader [etc]. We Looked at the pipeline of sales conversations to see which kind of institution might be the first to move and this was instrumental in making our case that we needed to do something differently." 
"We took our Board on a journey with us and as a result demand and brand landed at the same time, and the same place with the same goal, using the key tenet of our brand." 
Even with all of that work, measuring brand in a B2B space is a challenge. Larger sales volumes and a smaller number of customers and fewer available markets means that those studies of salience are pulling from a much smaller pool.
Rosewell believes the answer to this conundrum lies in the ability of marketers to establish credibility. "I think a lot of it comes down to the people being trusted to be good stewards of product, that then build brand confidence." 
Demonstrating value and bringing marketing in-house 
Marketing within the financial services sector creates a hyper-focused lens on 'value'. One of the systemic issues this creates is the perception that one area of the business is responsible for bringing in all the revenue, and this can lead to the false perception that these particular areas of the business don't need marketing.
Roswell continued, "You see this kind of mentality in many organisations. And we almost didn't know how to change that. But we knew we needed to build it out, and we did something which many organisations have – we built out what is essentially an in-house agency". 
Bringing marketing in-house increases the level of creative control the organisation has and can also vastly reduce the communication time within projects. Whilst this may result in the loss of some of the expertise that agencies have access to, well-placed savvy investment in talent and people can reap dividends. 
Dedicated social media managers and content creators amongst others can send your audience engagement soaring. But going beyond the surface, they can also be an invaluable tool for demonstrating the impact of marketing. These team members can then use that content to demonstrate a sales funnel that started long before the investment banker or sales exec picked up the phone.
However, key to success is intelligent targeting or you can end up engaging those who aren't looking to invest or buy. 
 "Over the last five years, we've got great traction and great engagement from people. I think the reason we're coming back to demand is: on the brand side, we've realised we've been kidding ourselves for a little bit too long. We've discovered that a lot of the people engaging with us, were really just wanting a job." 
How has post-pandemic changed financial marketing and the relationship with sales?
The loss, and now slow regrowth of face-to-face events hit both marketing and sales hard during the pandemic and the effects have lingered on. From multi-contact marketing days (like the CIM Financial Services Summit) to on-site sales pitches, several crucial lifelines were cut and internal relationships became strained by going exclusively digital.  
Events can benefit both marketing and sales, from the content generated on the day to the networking and information sharing that sales is built on. But it all comes down to the money invested, and the money earned. It's essential to embed sales into the events process so that key information is registered as having come from the event. 
"We've had this golden age of digital ad campaigns," said Rosewell. "We're spending so much time really assessing those events now – not to say they're wrong, but we can prove our end on digital. Now let's prove it on events". 
It is possible to track event ROI, but it needs buy-in from marketing and sales to gather the data and follow the trail. Brand from Marketing and demand from Sales. Sell what you need, and why you need it, to the Sales team and they'll be happy to contribute to the cause. 
What does excellence look like? 
In short: Netflix. 
While it might feel hard to compare a streaming service to the financial services sector, it's less the product than the service that Netflix can teach us about, argues Bush. According to Statista (households in UK vs Netflix subscribers), 61% of households in the UK had a Netflix subscription as of Q4 2022 – which equates to 17.15 million users.  
17.15 million users: accessing personalised content, being served ads for other content published by Netflix (with a handful being served 3rd party ads for a £3 reduction in subscription fee), providing data on how to improve the service, and being available for customer feedback. By creating a platform that customers and clients have a reason to use, you've ensured that you have got access to continually valuable marketing data. 
"We're big enough that, certainly on the trading side, customers are actually logging into JP Morgan. Which opens up an entirely new thing: personalisation, which is a bit of a holy grail[...] We understand the behaviour of people so much that our demand campaigns have gotten better" said Burton. 
The pitfalls in building demand 
"You have to be better at planning. And you have to be self-critical", said Burton. "The one saving grace about the way we budget, which I actually resent half the time, is that you do have to go and ask people who run businesses to give you the money. But that's actually a very healthy way to think about things. They should say how much, and why?" 
One of the greatest pitfalls of building demand, particularly with direct ads and especially when it's the business' sole focus, is over-reliance. Failure to capture customers through following up with them or through brand work, can result in the business having to pay to acquire the same customer twice. 
It's also important to understand the customer's mindset, to be conscious of their barriers to entry. What will prevent your customers from wanting to trade, and how can you assuage those fears in your marketing? If there are barriers that cannot be overcome by certain members of your audience, don't try and sell to them as they are unlikely to be persuaded otherwise. 
"We don't try to do everything. We don't try and win in products where it's a very close community of traders or the product is quite expensive or it's just been shelved", said Rosewell. 
"At some point when the market conditions determine it might be relevant, we try and pick up the things that we think are liquid that will enhance the brand. When we perceive the community is large enough for us to develop and find quality leads for, and that we have advocates in the business who want to partner with us." 
Brand or demand?
As you'll read time and time again: though the pendulum might occasionally swing one way or the other, successful marketing has to be a blend of both brand and demand. Demand will always see short-term gains, but you'll pay again and again to see those gains each year whether it's the investment team or your own that claims the victory. 

Session #2: How sustainability has moved up the agenda for financial services marketers
"Sustainability has continued to climb higher and higher up the corporate agenda for a few years now, it seems strange to think back to previous decades when it was seen as a niche interest. It's grown even more important recently, and has spawned its own marketing pitfalls like greenwashing. Marketing teams in the financial services sector must balance the opportunity to talk about the good work that their company is undertaking with the need to avoid overstating their impact. This session was an interesting and well-attended discussion on the role that financial services can play in supporting green objectives, and how the marketing teams are often one of the driving forces behind that. It became clear that sustainability is one of the many areas that marketers benefit from being plugged into different parts of the business. Sustainability must be part of business plans if it isn't already."
This session saw CIM speak with leading marketers on how their teams influence sustainability strategy at large financial firms – and why there's an urgent need for developed and developing world countries to work together.
Sustainability is a subject that marketers from all industries are grappling with, and it's often most visible in consumer sectors, with brands working on ways to reduce packaging or source ingredients ethically for example – and then using marketing channels to communicate their efforts.
You might not immediately link environmental, social and governance (ESG) factors with financial services marketing, but these considerations are high on the agenda for the industry, as a conversation - moderated by Investec marketing director Alison Harbert explored.
Santosh Sethumadhavan, HSBC's former global head of B2B marketing programmes said that his team "led the charge for sustainability marketing." Sethumadhavan expanded, "it was just a customer need that needed to be addressed." Whilst this is an easy statement to make, getting buy in from the rest of the organisation was a slow process.
"We started with a quote unquote 'ad campaign'. It very quickly developed into a marketing strategy, and the development of [a] business strategy. And I think the success, as I saw it, was how we galvanised the organisation in a way we didn't fully anticipate, and we didn't see what would happen. And so, we became a sort of lightning rod for a lot of conversation around HSBC for what was right, what was good, what was honesty and what was conviction around the subject," he explained.
Sethumadhavan and his team worked with colleagues in markets from Hong Kong to Mexico, starting with marketers and working with heads of business development and other senior leaders to help them understand the strategy. "Before we knew it, we were just running these roundtables with people from all over the world and everyone seemed interested. Everyone seemed to want in because their customers needed or would benefit from it," he said.
Sustainability is everybody's responsibility
For Nicky Owen, head of strategic sustainability marketing at Standard Chartered, attitudes towards and understanding of sustainability are becoming mainstream – similar to the way in which digital marketing and methods are now embedded across a business.
"When I first started in marketing, if I wanted to have some digital activity as part of a campaign, I went to see a digital specialist and they did it. As time went by, that process kind of democratised and it just became part of what we do. And I think sustainability is a little bit like that at the moment," Owen said.
Owen, who formerly led marketing at Credit Suisse, recalled a time when sustainability was seen as a niche interest, and she described how she worked in a small group tasked with pushing a sustainability agenda from a commercial point of view at the Swiss bank.
It was 2018, and her chief marketing officer suggested she "come back in a little bit" when she asked for resources to help with the initiative, Owen said. Fortunately, times have changed: "It went from being seen as something that was sat in a department to something that was everybody's responsibility," Owen said.
A variety of views is important when developing sustainability strategies
Standard Chartered has around 85,000 employees across dozens of countries, and Owen said that because people in all teams have an interest in sustainability, she can get a variety of views. "I can't think of another thematic area that goes across everything from front office and the commercial side through to conversations with back office or through to risk, to legal, HR - everybody is involved," she said.
"You have to be really good about just finding out different perspectives. And I'd say that, you know, I definitely feel like I'm sitting in the beating heart of the bank, which is actually a really privileged position to be in, not just in terms of how you can influence your colleagues, but also the influence you can have across various different stakeholders."
Marketers must be aware of their biases
A focus on sustainability is now approached by many companies in the developed world as an opportunity – although one that's not without risks, the speakers concluded. However, in Sethumadhavan's experience of working in developing countries, it isn't always viewed this way.
"In the Western world, I think it's seen as the right thing to do. And all of these things that keep coming up in conversation in the developing part of the world, I think it's still seen as the 'Western tax' that's imposed on countries like India and China and the Far East," he said at the Summit.
Emerging economies, Sethumadhavan said, sometimes feel as if the developed world wants "to come and tell us while we're developing - and we're going so rapidly - to curtail some of what we're doing."
A solution, he suggested, is to have an "open conversation" about the standards of sustainability expected in different parts of the world. "What is the level everyone needs to be at right now? Is that a varying level? What is the definition of corporate responsibility around this? What do businesses need to achieve in the next five, six, ten years in order to make a real difference?" are questions that need to be addressed, Sethumadhavan said.
"There's a varying scale of how people want to be involved with the subject and how much money they want to put behind it. I think there's an urgent need for that to be addressed," he added.
Sethumadhavan's point resonated with Owen, who raised the importance of realising your own biases. "We have 59 markets. A lot of them are in the developing parts of the world where climate change and social inequalities are front and centre and they are impacting them all," she said.
"And I've had conversations in the last two months with people from Kazakhstan and Nepal and India and Angola, and I really started to question - I didn't realise that I had such biases. I think in the way that I see sustainability; I thought it was slightly more objective perhaps than it is," Owen explained.
The message is clear: listening to all views can help marketers become central to their company's sustainability strategy.

Session #3 Will new technologies like AI and the metaverse replace marketers?
"If, like me, you've been inundated with news stories about the metaverse and AI then I'm sure you've been wondering how they'll impact your day-to-day life at work. Luckily, this session at the summit featured some genuine experts on technology and marketing from the financial services sector to get under the skin of these emerging technologies. Different companies are at different stages of implementation, and that's completely understandable - some are waiting to see how the technology matures, while others have spotted a use for it immediately. Whatever stage your business is at, the following will surely prove useful."
During the course of the Financial Services Summit, a session entitled "Will new technologies like artificial intelligence (AI) and the metaverse replace marketers?" captivated the audience's attention. Accenture's managing director of digital marketing, Amir Malik, and IBM Garage's global chief innovation officer, Lindsay Herbert, discussed the impact of these new technologies and what they might mean for marketers in a panel discussion moderated by Deutsche Bank Corporate Bank's CMO, Christoph Woermann, FCIM.
Emerging technology shaped a key part of the Financial Services Summit's agenda. Marketers were eager to learn more about AI's potential to revolutionise the industry as well as the opportunities for immersive customer engagements within the metaverse. As marketers navigate this rapidly evolving landscape, it is crucial to understand the implications of these new technologies and understand how they can be harnessed to drive innovation and results.
Artificial intelligence
The discussion was opened by Lindsay Herbert who began by quantifying the staggering potential of this emerging technology using IBM's legendary Watson as her example. "IBM wasn't surprised by ChatGPT because we've been working with foundational models for a long time." At the most basic level, "a foundational model involves taking a huge amount of unstructured data. The model is able to do what's called self-supervised learning, which means that it can over time, through many, many cycles, make accurate predictions of what content, whether it's an image or whether it's text, should come after the word that preceded it."
Herbert continued, "Watson was trained in 12 languages and it took about ten years to get there. By adding foundational model ability, underpinning our natural language processing, we bumped it up to 25 languages within 1 year. So the acceleration is something that we really get excited about."
Picking up on Herbert's enthusiasm Malik elaborated on what this acceleration might mean for the wider marketing industry: "If you think about how long it took us to get to this point, we're going to see the pace pick up so it becomes better, faster, not stagnating. And that's where it gets really interesting in terms of how it disrupts."
One of the immediate use cases for AI which sprang to mind for Herbert was using generative AI to test for originality and uniqueness in communications, something which is crucial for marketers trying to stand out in an increasingly crowded space. "As marketers, your job is to compete for attention. And if you test out your copy for your email that you're about to send, and you ask something like ChatGPT to write it for you first and [the results] look in any way similar, then it's a fail because all ChatGPT is doing is predicting the most likely answer to the question that you've posed. And if the person is able to predict the answer, they're not going to bother reading the rest of the email."
The mass adoption of AI has certainly proven disruptive, with fears centring around job security, however, Malik felt that it was unlikely this new tech would replace marketers. "AI is a tool. That means that it won't replace marketers, but be used by them. Generative AI like ChatGPT has really changed the game when it comes to how we can create and produce content at scale, at speed. You can generate banners, logos, films, short clips, short animations. […] I think the rate of improvement with AI is going to rapidly increase.[…] It's a tool, but it's also a disruptive tool. It requires human piloting."
The metaverse
Various sectors are already embracing the metaverse as part of their services and interactions with customers, most notably gaming and events. According to a study conducted by Ernst and Young, 97% of executives believe the gaming industry is the centre of the metaverse and 48% said the metaverse will change gaming company business models. There are good reasons for this perception: Gucci, Adidas and the Warner Music Group (WMG) are among some of the household names who have already partnered with The Sandbox, a blockchain based online gaming platform.
Despite being heralded as a new digital frontier a few months ago, there has already been a notable decline in interest in the metaverse. Malik suggested that this was because the metaverse had been subject to "some unfortunate advertising". The idea that people wanting to access the metaverse had to wear a chunky headset and hold two sticks seemed off-putting to many and may be partly responsible for the current apathy.
Taking a slightly more positive approach, Herbert interjected stating that "the reason to invest the money and the time and to be creative in the use case of the metaverse is because we know for sure that the headset technology will get better. […] There will be a tipping point where normal mainstream people, and not early adopters, will use it for other experiences. Those that aren't on board and don't have those skills built into their teams will be left behind."
But that's not all, Herbert stated cryptically: "I can say, within IBM, we're doing a lot of confidential projects with finance companies, developing creative applications of the metaverse. "
Picking up on Herbert's point, Malik stated "I think metaverse and blockchain in particular are two very important aspects of modernity. First of all, the way we interact with contracts, the way we interact with businesses, how we create trust, the metaverse will play a role in that."
"Mortgages, for instance, how those contracts exist, where they exist, how they're searched. That's where I think the metaverse [and blockchain] becomes really important in terms of creating permanency. The inability to hack or to change is really important for our businesses and blockchain plays a primary role in that."

Session #4. What do CEOs want from CMOs?
"Rounding off the summit was a session that covered the most important question for marketers: how do you keep your boss happy? The role of the CMO often gives them an oversight of the entire organisation, which is helpful for being able to provide the bigger picture to the CEO who might be focused more closely on the commercial side of things. A good CMO can give counsel on a wide range of issues, act as a sounding board for business objectives, and should be able to tell a CEO what they need to hear rather than what they want to hear."
Chief marketing officer at HSBC, Becky Moffat was interviewed on stage during the final session at CIM's Financial Services Summit. Conducting the interview was head of global client partnership at The Economist, Alexandra Delamain. The interview delved into the expectations that CEOs have of their marketing divisions in the financial services industry and provided expert insight into how the relationship works in practice.
The financial services industry is unlike any other - it's subject to numerous legislation and professional guidelines, and those marketers who operate in the sector know they have to be at the top of their game to ensure success. For very good reason, the Financial Conduct Authority has strict regulation on what can be advertised, as dictated by the Consumer Credit Act 1974 and the Consumer Credit (Advertisements) Regulations 2010.
For marketers, these additional demands can present some significant issues to navigate but can also be a source of great opportunity to those with the vision to embrace these challenges. In fact, some of the most effective marketing campaigns come as a result of tighter parameters that can have a focusing effect.
Marketing as a tool to support business objectives
One of the biggest challenges for the financial services sector is aligning marketing activity with the broader business goals in a restrictive industry environment. That's where the relationship between CEO and marketing becomes vital. A key role that Moffat plays as a CMO is to balance business and marketing, translating the direction that the CEO wants to go into actionable marketing outputs and offering counsel on how best to do it.
For Moffat, that's where a good marketer's communications skills really come to the fore. To illustrate the point, she uses an example of a conversation she had with her CEO about the direction of their marketing activities. "Sometimes what the business needs isn't the same as what the CEO wants to see. What I've told him is that he doesn't need to like everything, but he does need to understand why we're doing it and why it will work. Being able to bring clarity to complex issues is therefore really important when it comes to fostering collaboration and buy-in from senior management."
Having the expertise to give informed counsel is therefore a significant benefit to marketers at all levels. Every CEO wants to be able to trust their teams to make good decisions for the business, and taking the time to upskill and try new things will add extra layers of expertise to be called on.
Flexibility in approach
So there are times when executive decisions need to be made, but there is also flexibility in Moffat's approach. She explains: "If the results aren't there, then I'll stop it. We need to be open to trying new ideas if they're what we think the business needs, but when dealing with a CEO we have to be able to prove that they're achieving their objectives."
With that said, Moffat continued: "there is science in marketing, but there's also art. The CEO will always focus on the scientific part, which I'm willing to show, but sometimes they have to just trust me on the art side of things. It's a really interesting conversation to have, particularly as bankers are usually financial or risk oriented."
Remember the wider business context
Mitigating risk is a big factor in marketing in the financial services industry. "Risk is such an important word for us. Everything we do comes back to mitigating any potential reputational risk." The ability to look across the business is absolutely fundamental for Moffat to achieve success. She says, "being able to connect and collaborate and draw across is a key skill that CEOs want from their marketing teams".
The challenges that regulation presents are balanced nicely by some of the opportunities, as  Moffat explained. "We are blessed in the financial services industry in terms of the access to resource and data that we have. We know exactly who our customers are, and should be able to make good use of this information." The skill is being able to take the data, and create meaningful marketing campaigns that support the business's goals.
Data underpins the scientific element of marketing, but also plays a role in the art of it too. Moffat concludes: "the interpretation of data informs the way we tell stories. We have so much of it - from internal sources and external sources alike - that we need to be able to cut through the noise and find its utility. Bringing clarity and focus helps us to give the best advice possible to the CEO and ultimately work to reach the business's objectives."
Becky Moffat has been the chief marketing officer at HSBC since 2021. She has a wealth of expertise in marketing and digital experience, having previously worked at Barclaycard, Santander and Boots among others.
"So, that rounds off what was a truly captivating summit. I think Becky summed up all of our roles in a brilliant way when she said that "there is science in marketing, but there's also art". To be reminded of the sheer breadth of expertise that a marketer needs, reinforced my feeling that marketing professionals are some of the most valuable people in any business. Particularly in the financial services sector, where we have to navigate a complex set of legislation and guidelines, those that actively upskill and stay on top of their game will go the furthest."
"I'd like to thank everyone who was part of this fascinating event, from the ever-insightful speakers to the moderators and those that tuned in to hear from our experts. Stay tuned for details of the next summit!"
Found the insight from this article useful? Why not become a CIM member to keep up to date with the latest industry trends?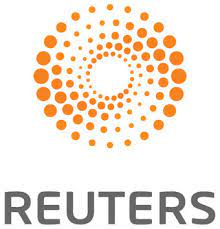 Watch recordings of every session from CIM's Financial Services Marketing Leaders' Summit 2023 courtesy of Reuters.
Access recordings of CIM's Financial Services Marketing Leaders' Summit 2023