Will new technologies like AI and the metaverse replace marketers?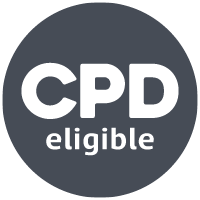 At CIM's Financial Services Summit, a session entitled "Will new technologies like artificial intelligence (AI) and the metaverse replace marketers?" captivated the audience's attention. Accenture's managing director of digital marketing, Amir Malik, and IBM Garage's global chief innovation officer, Lindsay Herbert, discussed the impact of these new technologies and what they might mean for marketers in a panel discussion moderated by Deutsche Bank Corporate Bank's CMO, Christoph Woermann, FCIM.
Emerging technology shaped a key part of the Financial Services Summit's agenda. Marketers were eager to learn more about AI's potential to revolutionise the industry as well as the opportunities for immersive customer engagements within the metaverse. As marketers navigate this rapidly evolving landscape, it is crucial to understand the implications of these new technologies and understand how they can be harnessed to drive innovation and results.
Artificial intelligence
The discussion was opened by Lindsay Herbert who began by quantifying the staggering potential of this emerging technology using IBM's legendary Watson as her example. "IBM wasn't surprised by ChatGPT because we've been working with foundational models for a long time." At the most basic level, "a foundational model involves taking a huge amount of unstructured data. The model is able to do what's called self-supervised learning, which means that it can over time, through many, many cycles, make accurate predictions of what content, whether it's an image or whether it's text, should come after the word that preceded it."
Herbert continued, "Watson was trained in 12 languages and it took about ten years to get there. By adding foundational model ability, underpinning our natural language processing, we bumped it up to 25 languages within 1 year. So the acceleration is something that we really get excited about."
Picking up on Herbert's enthusiasm Malik elaborated on what this acceleration might mean for the wider marketing industry: "If you think about how long it took us to get to this point, we're going to see the pace pick up so it becomes better, faster, not stagnating. And that's where it gets really interesting in terms of how it disrupts."
One of the immediate use cases for AI which sprang to mind for Herbert was using generative AI to test for originality and uniqueness in communications, something which is crucial for marketers trying to stand out in an increasingly crowded space. "As marketers, your job is to compete for attention. And if you test out your copy for your email that you're about to send, and you ask something like ChatGPT to write it for you first and [the results] look in any way similar, then it's a fail because all ChatGPT is doing is predicting the most likely answer to the question that you've posed. And if the person is able to predict the answer, they're not going to bother reading the rest of the email."
The mass adoption of AI has certainly proven disruptive, with fears centring around job security, however, Malik felt that it was unlikely this new tech would replace marketers. "AI is a tool. That means that it won't replace marketers, but be used by them. ChatGPT has really changed the game when it comes to how we can create and produce content at scale, at speed. You can generate banners, logos, films, short clips, short animations. […] I think the rate of improvement with AI is going to rapidly increase.[…] It's a tool, but it's also a disruptive tool. It requires human piloting."
The metaverse
Various sectors are already embracing the metaverse as part of their services and interactions with customers, most notably gaming and events. According to a study conducted by Ernst and Young, 97% of executives believe the gaming industry is the centre of the metaverse and 48% said the metaverse will change gaming company business models. There are good reasons for this perception: Gucci, Adidas and the Warner Music Group (WMG) are among some of the household names who have already partnered with The Sandbox, a blockchain based online gaming platform.
Despite being heralded as a new digital frontier a few months ago, there has already been a notable decline in interest in the metaverse. Malik suggested that this was because the metaverse had been subject to "some unfortunate advertising". The idea that people wanting to access the metaverse had to wear a chunky headset and hold two sticks seemed off-putting to many and may be partly responsible for the current apathy.
Taking a slightly more positive approach, Herbert interjected stating that "the reason to invest the money and the time and to be creative in the use case of the metaverse is because we know for sure that the headset technology will get better. […] There will be a tipping point where normal mainstream people, and not early adopters, will use it for other experiences. Those that aren't on board and don't have those skills built into their teams will be left behind."
But that's not all, Herbert stated cryptically: "I can say, within IBM, we're doing a lot of confidential projects with finance companies, developing creative applications of the metaverse. "
Picking up on Herbert's point, Malik stated "I think metaverse and blockchain in particular are two very important aspects of modernity. First of all, the way we interact with contracts, the way we interact with businesses, how we create trust, the metaverse will play a role in that."
"Mortgages, for instance, how those contracts exist, where they exist, how they're searched. That's where I think the metaverse [and blockchain] becomes really important in terms of creating permanency. The inability to hack or to change is really important for our businesses and blockchain plays a primary role in that."
As with the adoption of the internet, businesses need to invest in technology and ensure they are ready for the transition. Herbert shared an example about the importance of adaptability in this ever-changing landscape: "I feel a flash back to back when the likes of Toys R US decided to outsource all of their ecommerce functionality to Amazon because they felt that they were better off specialising in toys and development in their bricks and mortar. What ended up happening was that they pivoted too late. […] This is the stage that we're at now with the metaverse."


Interested in learning more about AI? Click to view CIM's suite of AI courses and upgrade your skills today. 

Work in financial services or considering joining CIM's Financial Services Sector Interest Group? You can find out more information below.