What is BeReal and should you BeUsing it?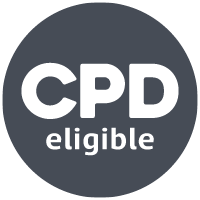 If you are a marketer or you work in the social media space, you have probably heard about the social media app BeReal. But what is BeReal? Who is it aimed at? Is it still popular? Marketing executive Sophie is here to BeYour BeReal guide.
So what's the deal with BeReal?
BeReal was launched in 2019 by Alexis Barreyat and since then has been growing in popularity, particularly among younger users.  
According to Sensor Tower, BeReal has now reached over 53 million worldwide downloads across the app store and Google Play. The surge in installs didn't pick up until 2022 with downloads in September being at 14.7 million installs, up 20 percent month-on-month from 12.3 million in August.  
The app is mostly used by the younger generation for personal use, and there aren't many brands using the platform as part of their social media strategy or marketing. But there are examples of some influencers and brands utilising the authenticity and immediacy of the app, putting out short-term discount codes or announcements for example. 
But will this new platform become the next great marketing tool, or is it just impractical for social media marketers who have to take the time to plan, schedule and get their content approved? Keep reading to find out.
What is BeReal and should you BeUsing it?
What is BeReal?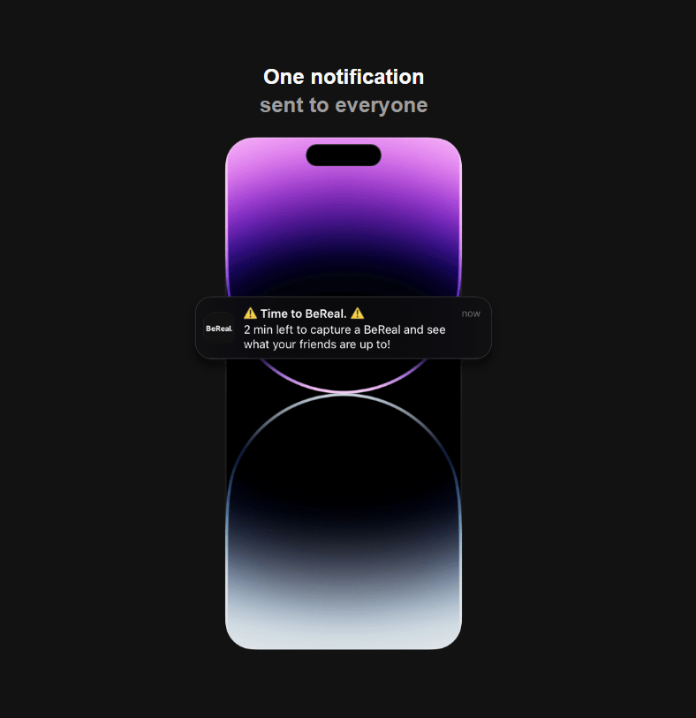 (Image source: BeReal). 
BeReal is an app that simply encourages users to post authentic, unfiltered images every day showing exactly what they are doing in that moment.  
Once a day - at any time -  you will receive a notification reminding you to 'BeReal'. You will then need to open the app and take your picture. The app will capture from both your front and back camera at the same time so your friends can see what you're up to.  
There is no time to edit your picture, add filters or text, and there is a time limit when taking the picture or the app will just take it and post it for you.  
If you take any more than two minutes to take your picture, your post will be marked as late. You are also only allowed to view your friend's posts once you have uploaded yours. 
If that isn't scary enough, your friends are able to see how many times you have retaken the picture, so they can judge whether you are truly being real.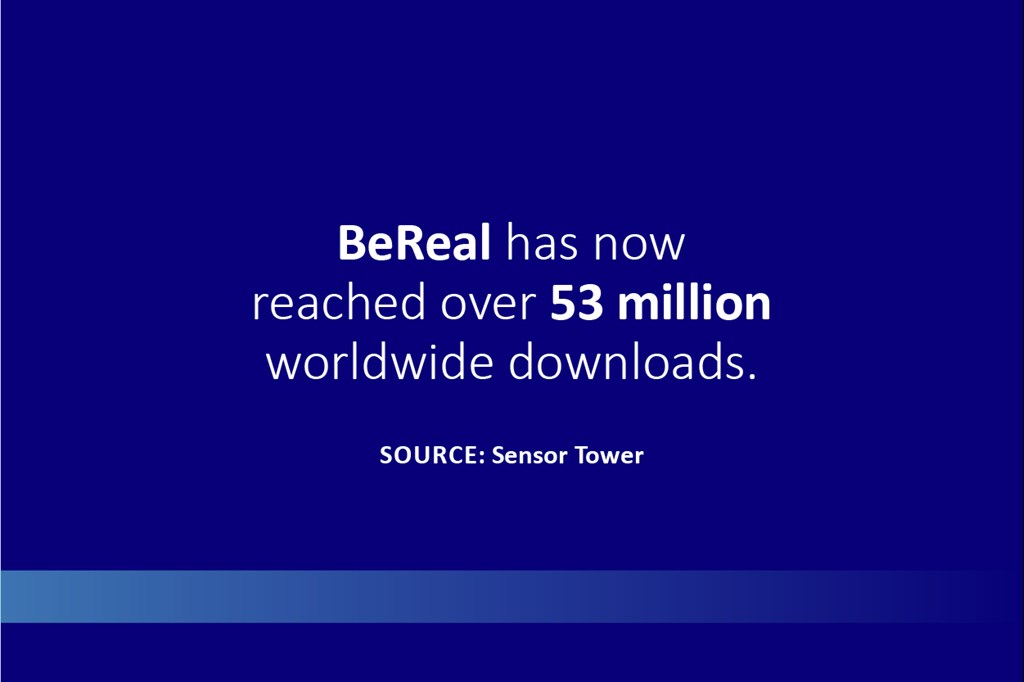 What is it for?
The aim of the app is to move away from polished, overly thought out and edited content. BeReal wants their users "not to chase fame or the spotlight or to be tethered to metrics like the number of followers."  
They believe they "are here to connect you to the people that matter to you." 
Users will not be concerned with likes or comments as there is no function for this. However, your friends can react to your post by using their RealMoji, which is an emoji of their own face copying an emoji reaction.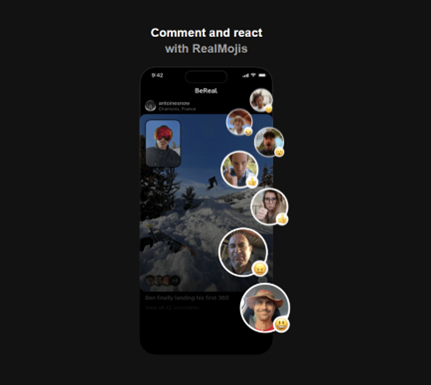 (Image source: BeReal).
Should you BeUsing it?
Who is it for?
The app is most popular in the US, followed by the UK and France. According to Statista, in August 2022 the largest demographic using BeReal were women in the US aged 18-24.  
To further solidify and attract their target audience, in August-November 2022 they ran their College Team programme where they reached out to college students in the US and invited them to apply to become an ambassador.  
The successful applicants were expected to host parties, manage marketing budgets, and identify moments for BeReal to get involved, all while receiving mentorship from experienced professionals.
Gen Z or not, BeReal is a fun and unique social media platform which allows you to stay in contact with your friends and share what's going on in your life.  
But beyond this, is there any other use for it? Do marketers need to be taking notice? Is there much value for brands? 
While you cannot – yet – buy an ad on BeReal, there are a couple of brands who have already been making moves on the platform.  
Chipotle joined the app in April 2022 and has been capitalising on the fast-moving content to hold competitions, giveaways and build excitement and anticipation on their other social accounts.  
For brands who embrace a more humorous, informal social presence, the app could be the perfect way to demonstrate authenticity and understanding of their audience.  
But because you are only allowed two minutes to take your picture and upload it, this leaves no time for scheduling, editing or approval. So for larger brands whose content is planned and created weeks before it's due to go live, and approved by many members of the business, the platform would not work.
Will there BeMore?
Other platforms such as Instagram and TikTok have swooped in and created their own versions of BeReal, with TikTok Now launching in September 2022.  
TikTok Now has also revealed that they want to continue to "foster authentic and spontaneous connections." 
The premise is exactly the same, TikTok users can capture what they doing at a particular moment and then upload it to see what their friends posted. 
To be or not to BeReal?
As it stands, and with brands unable to buy ads on the platform, it doesn't seem likely that it will become part of social media strategies or content plans any time soon. But if you are a small business, or a brand who wants to directly reach the Gen Z audience, then the app might be perfect for you, and there isn't much other competition on the platform right now. 
The move towards more genuine content is a welcome one, and for influencers looking to build trust and honesty with their followers, BeReal is the perfect platform. Especially now as people are growing tired of the life of luxury that many influencers live and share, especially during the cost of living crisis. 
Data from HypeAuditor in 2022 revealed that 66% of influencers believe that legislation is the best way to better protect the mental health of young people online. It is also much more common for influencers now to show the 'Instagram VS Reality' of their content, with some even sharing edited vs unedited pictures. BeReal does not allow for editing pictures, and forces users to take and post their content in two minutes, therefore your followers on the platform can be certain that your content is authentic.  
Purpose and transparency will be key for marketing in 2023, and BeReal allows for both of these. But will this trend spread to other social media platforms, and will unpolished, authentic content take the stage?  
If you're looking to up your social media game, sign up now to our Social Media Strategy Masterclass.