Today's top five marketing challenges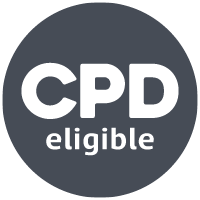 Please note this article was published in 2019. For up-to-date information on the coronavirus outbreak and how it's affecting marketers, check the Content hub homepage for the latest content.
With a wider remit than ever before, marketers today face a range of challenges. Whilst teams and budgets are lean for most, marketing as a function has more responsibility than ever – to guide a business towards growth in the face of uncertain times.
In this article, we consider what challenges are being faced by today's marketer, and how CIM can help you to recognise and overcome them.

1) Demonstrating marketing's value
Marketing is a critical business function, driving growth and creating a commercial advantage for any organisation. Now, how do you tell the business that?
Both proving and communicating the ROI of marketing activities has been a long-debated topic within the profession. Indeed, there has never been a more critical time to demonstrate revenue growth and ROI. With many senior marketers still missing out on a seat at board level, if the industry cannot make the value of marketing obvious, it risks being viewed as a cost centre and missing out on future buy-in. In 2017, our own research found that despite marketing being responsible for driving revenue growth of 19%, 60% of marketing directors do not believe their contribution is taken seriously in their company.
However, this couldn't be further from reality. CIM's 2018 research with PwC found that the UK marketing industry generates £36.5 billion in annual Gross Value Added – but communicating this internally can be a challenge. Marketers must speak the same language as the board and bring numbers to the table that demonstrate exactly what marketing is delivering to the business. Communicating how much pipeline marketing brings to the business, and how your campaigns have contributed to business growth is crucial for getting further buy in.


2) Lack of fundamental marketing knowledge
As marketing as a function continues to diversify, more marketers are moving sideways into the profession from other disciplines. Whilst bringing a wealth of talent to the profession, the result is a worrying lack of fundamental marketing knowledge and theory. This is also the case for those taking up junior marketing roles. Target Internet's recent Digital Marketing Skills Benchmark found that marketers in junior roles generally lack knowledge of core marketing principals. With enhanced technical and digital knowledge, addressing the shortage of core marketing knowledge is a challenge for marketers today more than ever.
However, whilst core skills are waning, businesses are struggling to attract and retain top talent, particularly outside of major cities. Ensuring your organisation is equipped with the skills it needs to succeed – of which marketing is undoubtedly one – is an increasing challenge. Furthermore, marketing's widened remit, with a focus on customer experience, data, digital and sales, has blurred the lines between departments and organisational structures. With non-marketing focused departments often being those that directly interact with the customer, and controlling key marketing channels, it is an increasing challenge for marketing to work across function and fulfil its remit.

3) Understanding customer behaviour
Research from CIM has found that consumer trust is decreasing year by year. The survey of consumers found that four in ten don't trust any organisations to use their data responsibly, despite the arrival of the General Data Protection Regulations, which aim to bring greater clarity to how organisations can use consumer data. Whilst this is an industry-wide issue, some sectors are affected more than others, with even more people (73%), not trusting technology platforms like Facebook and Twitter with their personal data.
This is not only a challenge for those looking to understand and utilise patterns in consumer behaviour, this is a problem for marketers looking to reach customers on the digital platforms in question. Meanwhile, a decline in brand loyalty has also put marketers under strain. Consumers in both the B2B and B2C world are now led by choice, experience and price, spelling trouble for marketers who cannot deliver all three. With marketers increasingly tasked with interpreting and predicting consumer behaviour, keeping a finger on the pulse of changing customer trends and expectations has always been a priority – but anticipating these in a fast-changing world is harder than ever.

4) Making digital strategic
In a world where digital technologies are moving faster than many businesses can keep pace with, organisations must evaluate what skills and technologies are required to reach, engage and add value to your customer, with the ultimate goal to deliver growth and stay relevant. Target Internet's recent Digital Marketing Skills Benchmark, in association with CIM, highlights some worrying trends about how up-to-date marketers are with the latest technology.
The research revealed skills gaps in analytics and content marketing across all seniority levels and industries. Furthermore, it found that those marketers in senior roles lacked working knowledge of SEO, social media and programmatic advertising, posing questions for how readily they would invest in any of these tactics without the strategic understanding of their value.
Gaining insight from digital is also an increasing challenge. With more data than ever before pumping through digital platforms, finding ways to interpret and draw insight from these information streams is – particularly in the current regulatory landscape.

5) Creating growth on a budget
Marketers must deliver growth in order to prove their value but creating and communicating meaningful business growth is a challenge felt across the industry, particularly for SMEs.
Being nimble, creative and entrepreneurial are what make small and medium-sized businesses so pioneering in many aspects of marketing – but often, with smaller resources to pull from, SME marketers can feel limited in their scope. This is particularly acute for small businesses, where often marketing capabilities are limited in function due to lack of investment.
Opportunities for growth, therefore, must be identified and utilised by SME marketers. However, securing investment and taking a long-term view as to the value of marketing can be difficult in a small business, where there are often seen to be more urgent priorities. Therefore, establishing marketing as a function capable of delivering crucial commercial advantage is critical.


Does this sound familiar? Find out how CIM has already helped organisations like yours to overcome their marketing challenges with our corporate training solutions, tailored to your business.