Member Exclusive: Five marketing tips SME's need to know for 2023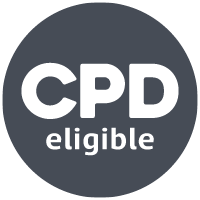 Live broadcast:

Thursday 11 August 2022

13:00 BST
Small businesses are the backbone of every economy, as they are a source of innovation, entrepreneurship, and job creation. They are also frequent innovators in marketing, as SME's are close to their customers, have an intimate understanding of value and are agile. SME's do marketing that is sophisticated, not necessarily complicated.
This webinar outlines five key marketing issues that SME's will face in 2023, suggesting ways that SME's can identify these issues and turn them into opportunities for marketing success. CIM course director and experienced business consultant, Jonathan Deacon, will present examples of SME marketing and how some small firms have excelled in times of economic turbulence.
Watch the webinar live for the chance to take part in our live Q&A session.
Members can register now to discover:
Practical examples of SME marketing in action (it's different to large firms!)
The role that marketing takes in SME growth (it's more than advertising and sales!)
Digital marketing approaches SME's can adopt (who says it needs to be complicated!)
Member only content
Become a member to enjoy full access to this article and a wide variety of digital content and features on our site. Join CIM from just £15.00 per month for an annual membership.
If you are already a Member please log in by the button below.
Guest Membership
Guest Membership is free and gives you access to some areas of our website(s) that are unavailable to non-members (this page for example).
Please enter your email address below... please be accurate as an email will be sent to that address to confirm ownership. A link will be provided within the email which will then enable you to enter your name and password.