Why marketers should be making their content digitally accessible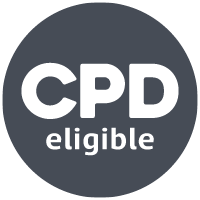 People with disabilities represent a large and underserved minority group. However, with diversity and inclusion initiatives on the rise, what role do digital marketers have in this? In this article, CIM's Laura Bracher interviews expert Robin Christopherson about harnessing the power of digital accessibility, for both consumers and businesses. 
What springs to mind when presented with the term 'digital accessibility'? Many might take it to mean affordable internet or even access to decent bandwidth in rural areas, especially if they're unfamiliar with everyday marketing practices. Indeed, if digital accessibility is mentioned in government documentation, that's usually what it refers to.  
However, there's a whole other side to this term that continues to gain traction as our reliance on digital solutions increases, and that's digital accessibility for those with disabilities or impairments. This is about putting the necessary steps in place to make digital devices (such as computers, smartphones and the internet) inclusive for people, regardless of their impairment or any technology they use. 
Yet, despite being a legal requirement for some time, many companies still fail to put the necessary steps in place to ensure their websites, apps, and content are genuinely inclusive. 
Why is digital accessibility so important? 
Robin Christopherson MBE is head of digital inclusion at UK charity AbilityNet, which helps organisations become more inclusive and accessible. He understands that embracing digital accessibility might be quite a daunting task for marketers, but explains it truly is a lifeline for many people.
"Disabled people have fewer opportunities, generally speaking, in employment and the physical world, and the beauty of digital is that it opens so many doors. It can be really inclusive, whatever your impairment may be. You can use things to help you overcome those [digital challenges], such as a different keyboard or mouse, a larger screen, or a screen reader, but that all falls down if what you then access online hasn't been made inclusive." 
Registered as blind himself, Christopherson understands first-hand how important digital accessibility can be. 
"We really are left behind in this digital-first world, and that could be as important as being able to book your shopping online because you couldn't get to the supermarket yourself. When it comes to marketing and advertising campaigns, these often involve discounts and deals, and when you have a tighter budget than someone else in full time-employment - of course, I'm not saying all disabled people aren't full-time employed, but some may have a lower disposable income – then you're doubly disadvantaged", he explains. 
Indeed, the awareness surrounding DE&I initiatives is on the rise, and there have been many advancements in areas of exclusion. Diversity is being welcomed and celebrated, and more organisations are recognising the importance and benefits of having a diverse workforce. However, disability is an area that still lags behind. 
"Disability is often the Cinderella, or poor cousin, amongst diversity and inclusion, and it doesn't have the emotional pull for businesses that other areas of inclusion do", adds Christopherson.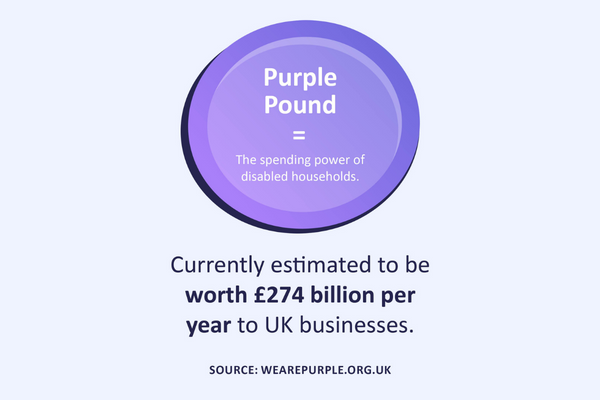 The power of the Purple Pound 
Of course, while the legal, moral and ethical imperative for digital accessibility is clear, organisations should be made aware of the strong business case for it. 
"There are over 14 million people in the UK with a registered disability, and many more won't be registered but will have an impairment of some kind – low literacy or dyslexia, for example, which still presents many challenges. So, this is an extensive customer base in the UK and across the wider world that organisations can tap into", explains Christopherson. 
The 'Purple Pound' refers to the spending power of disabled households and is currently estimated to be worth £274 billion per year to UK businesses. However, organisations are missing out on this due to poor accessibility and not being disability confident in their customer services approach. 
Additionally, the Click-Away Pound survey found that four million people abandoned retail websites because of barriers they encountered – an estimated spend of £17.1 billion. So, there is a high financial incentive and plenty of data to show why companies should be actively addressing this issue. 
What should marketers be doing? 
Digital marketers are expected to stay up to date with a range of ever-changing digital requirements, emerging technologies, and customer expectations, so it's not surprising that many might dread the idea of adding something else to the list. 
There is good news, however, which is that the majority of these digital accessibility requirements already align with marketing best practices. SEO, for example, is something that's already a priority for most marketers, which also pushes them towards being more accessible. 
"In the 'bad days', you would find a lot of junk within HTML code that made separating presentation from content, which is at the heart of accessibility, very difficult. Today, it's all about making sure you code your pages, emails, images etc. in a way that improves the indexability of your content, something that Google wants you to do anyway. We're living in a mobile-first world, requiring companies to have responsive websites. All these accessibility guidelines are trying to do is push you towards good housekeeping in terms of code, ensuring the content can be repurposed for people's access requirements," Christopherson explains. 
However, something marketers should be wary of is 'quick fixes' – plugins and widgets that claim to make websites compliant. 
"These can degrade the experience further. They aren't all evil – in fact, some are really good – but the ones that say they deal [completely] with accessibility and make you compliant are lying. You absolutely need to be responsible for the compliance of your code. Take AI, for example – it can do a decent job of describing what's in an image, but it won't be able to convey its context. It might describe a group of people, but it won't say it's a group of MPs in a party during lockdown. There are many reasons why quick fixes won't exist for a very long time, so there's a responsibility to think about the code," Christopherson adds.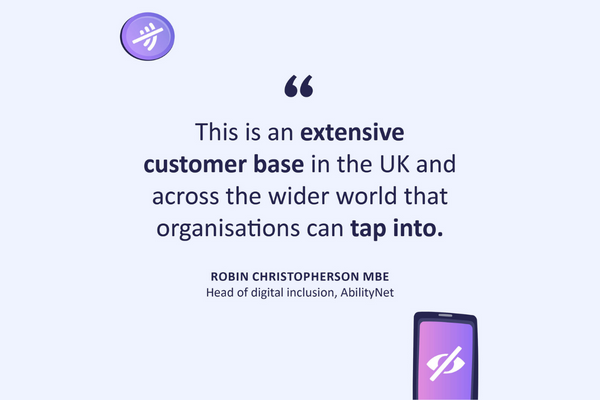 For marketers, Christopherson's advice is not to panic. While looking up the Web Content Accessibility Guidelines (WCAG) might leave you feeling overwhelmed (and is something best left for the developers and designers), content creators need to consider the basics: alt tags, proper headings, and good use of language are the core ones, which the 'SCULPT' guidance can help with. 
"Marketers need to think about digital accessibility from the start. Organisations have been coming to us for years asking us to carry out audits on their websites and apps, and that's brilliant, but it's usually at the end of the process when they're about to go live, and there are often some nasty surprises. Not only that, but it's also not the most cost-effective way," he explains. 
"We've been working with organisations on a digital accessibility maturity model (DAMM) – there's also a self-serve version for people to download and do it themselves – but it helps organisations look at every aspect of what they do, such as onboarding, training, and resources. It's all about embedding more maturity when it comes to digital accessibility, ensuring there's someone internally that other teams know who to get support from. This could be something like a champion's network that pushes training and announcements. It's not a quick win, but without that, other teams won't know what to do either, meaning there's no decent level of maturity instilled within that organisation." 
Marketers often want to reach the broadest audience possible, and providing understandable and approachable content is fundamental for that. Not only is this good for business performance in today's digital world, but it also enhances your reputation as an organisation. So, ensuring your website and marketing campaigns are accessible will not only help your performance, but it will also mean you're not leaving anyone behind, helping you gain more customers by making their journey an enjoyable process. 
AbilityNet provides a wide range of resources to support digital professionals advocating for accessibility best practices within their organisation. To find out how it can support you, visit the AbilityNet website
Fortify your ED&I strategy with our Equity, Diversity and Inclusion in marketing CIM training course and make the most of opportunities and avoid common mistakes.