Zurich sets the standard for post-pandemic employer branding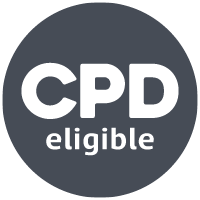 From proactively offering paid lockdown leave, to advertising all jobs as flexible, finance giant Zurich is setting an example of what it means to be an employer brand for a post-pandemic world. Is it time, then, for more brands to be a bit more like Zurich? And if they make the investment - what's the pay off?
The image of the ideal employer brand has had a complete overhaul in the past 12 months, with a vast gap emerging between companies who have put wellbeing and people first compared with those that remain committed to business as usual at all costs.
In an era where flexible working is still not a given and furlough requests are being denied, brands showing not just empathy but an open mindset when it comes to what work looks like now are setting themselves apart. 
From meeting-free days and extended lunch breaks at Channel 4, to Siemens leading a call to government to introduce statutory bereavement leave in light of the Covid-19 death toll, and Salesforce being the latest tech company to declare a state of permanent remote working, brands across all sectors are striving to show how they're putting people first. 
Zurich - more than just HR policies
Insurer Zurich stands out in particular for going the extra mile. It introduced fully paid emergency lockdown leave for parents and carers, on top of other pandemic-based initiatives such as car park season tickets refunds for all employees until offices re-open and emergency loans of up to £750. That's on top of other progressive policies like paid IVF and miscarriage leave. 
What has arguably been the most impressive, though, is its move to advertise all UK roles as flexible, with universal options for part-time and role sharing. The shift saw applications from women for management roles jump 20%, with the number of women appointed to senior roles rising by a third. Overall, numbers of both male and female applicants have doubled. 
For Zurich, it's more than just a set of changing HR policies, but a wider, holistic effort to boost consumer advocacy and trust, and for action to match brand purpose and values - to achieve that all important cut through. As chief marketing officer Richard Pash rationalises, brand purpose makes it relevant to customers, helps recruit and retain talent, makes it attractive to potential partners and makes a positive impact on the world - differentiating it from competitors.​
"Consumer advocacy is high on my list of priorities. We all know companies with a purpose are more successful than those without. We are one of many when it comes to insurance so creating points of differentiation is an exciting challenge for our industry - it can really set you apart from the pack," he says.
"We want to lead the charge on this and set a blueprint for our sector. We don't advertise on TV which means we have to look for authentic channels and initiatives to show consumers what we really value as a business."
Zurich's employer brand has played an integral role in creating advocacy, with recent initiatives capturing the attention of high-profile influencers, creating high engagement levels, he adds, creating a strong narrative with government and influencing change with key stakeholders. The path to creating true advocacy, he reveals, must be multi-faceted, spanning key topics like AI, the future of the workforce and sustainability.
For example, advertising every role as flexible was driven by in-depth research from the Government's Behavioural Insights Team to identify the key drivers of the gender pay gap, with flexibility a strong contributor. 
"Our media campaign generated widespread national media coverage and was endorsed by key social media influencers. Successfully creating media 'noise' around these initiatives is crucial as this is one of the key conduits to advocacy," says Pash.
"Post campaign analysis showed one in five people were aware of the campaign, which was an amazing outcome for us. It's also a great way to encourage other brands to up their game. However, there is a strong health warning here - authenticity is key. These initiatives must be driven from the heart of the business, not simply for media exposure."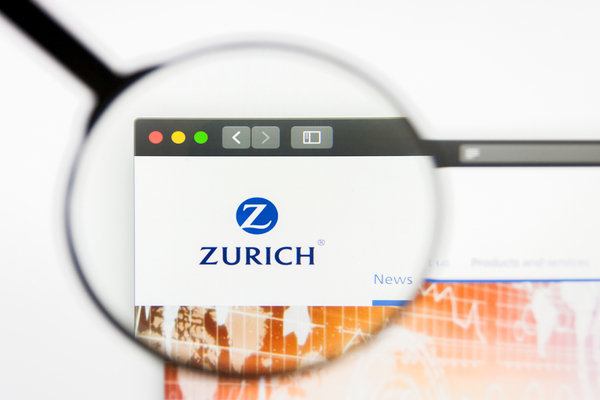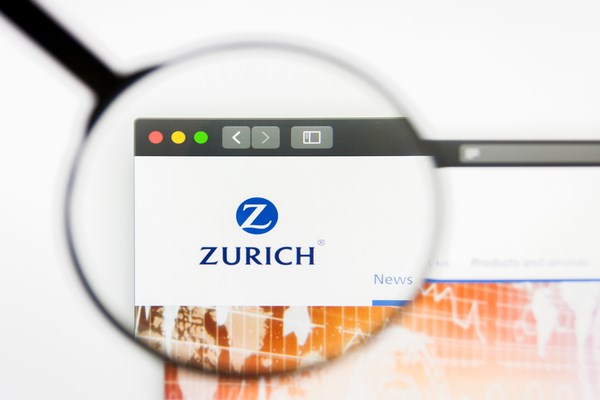 Essential modern leadership
Zurich is a key example of how doing the right thing for people isn't just a business choice, but an essential ingredient of modern leadership, argues Vanella Jackson, chief executive of brand consultancy Hall & Partners. It recently published insights on the value of kind leadership in a crisis, compared with the everyday, finding that 60% of the global workforce believes that kind actions taken by their company during the pandemic has made them want to remain with it for longer than they planned.
"Many people are facing indefinite job insecurity as the threat of a deeper global recession looms. Companies will therefore need to step up and communicate with greater clarity on business continuity and long-term recovery strategies to invoke confidence and engage their employees. And they need to deliver all this with sensitivity and compassion," she says.
"The Covid-19 crisis, combined with impassioned social movements, have led people to reassess their core values and what's important to them. What we are seeing is a fundamental shift in values. This in turn is impacting what people want from their work. They are looking for a new employee/employer contract, one that feels more equal and flexible."
Marketers as the voice of credibility
So where do marketers fit into this bigger business picture? As the authenticity and credibility gatekeepers, recommends Graham Staplehurst, global strategy director for brand equity database BrandZ.
"One of the mistakes marketers make is to try and create something that actually isn't that authentic. We've seen campaigns that have gone out to talk about a social issue, when that issue hasn't really been fully addressed within the business, or, or even linked to the business in any sensible way that people can relate to," Staplehurst warns.
"If your brand is all about great value at the moment, then coming along and talking about being a responsible employer is probably not going to help. It's too far from your authentic core, and what you're all about. From a marketing perspective, you've got to look for things that are resonant with your core brand proposition, to actually get a credible message across. 
"There are times when it's appropriate to push out an alternative to your regular brand message, but it's not always the right thing to be doing."
For Zurich's Pash, it's about being in line with CEO Mario Greco's public ambition to be one of the most responsible and impactful businesses in the world. This means not behaving like a typical insurance company, but playing a leadership role in tackling the world's problems. 
"In short, someone you might want a conversation with," he sums up.


Become a leader of change within your organisation with the brand new Marketing Change Leader virtual training course from CIM. Sign up today to discover how you can deliver marketing transformation for your business.