How freelancers can be a marketer's secret weapon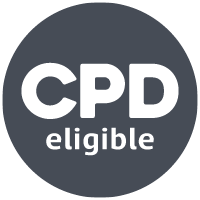 With many marketers still contending with pandemic-slashed budgets, is it time to ramp up an essential part of the team toolkit - the freelancer? 
The pandemic may have closed the door on many things, but it has also opened up numerous unexpected opportunities in which marketers can find a silver lining amongst ever tightening budgets.
LinkedIn's latest 'Jobs on the Rise' report, which analysed sectors with the highest year on year growth rates in hiring between April and October 2020, revealed the rise of the creative freelancer. 
The number of digital content freelancers, ranging from content coordinators, YouTubers, bloggers and podcasters, grew by 118% last year, according to the report. Meanwhile, the number of creative freelancers, with skills including editing, writing and illustration, rose by 69%.
Consider this alongside the marketing skills most currently in demand, also from LinkedIn data, with the top 10 featuring creativity (up 35% over the past 12 months), content marketing (up 32%), and web content writing (up 30%).
But with 24% of marketers reporting budget cuts last quarter, boosting internal skillsets through training or hiring may not be viable in the short-term. So how can they make the maths add up to keep delivering?
For Charlie Taylor, marketing director at private equity firm Tenzing, and Geraldine Michel, chief marketing officer at electric car charging company Connected Kerb, leaning on freelancers across content, design, photography, podcast production, videography and web development has filled crucial gaps for their fast growing businesses.
Tenzing's new content-driven website and podcast have been particular projects that Taylor acknowledges would have progressed far more slowly had she not worked with freelancers.
"The biggest benefit has been that I don't have to choose whether to employ person A or person B. With freelancers, I can hire many specialists at once and scale a lot faster. I've been able to bring on more experienced people who can hit the ground running, rather than having to spend a huge amount of my time recruiting, training, and getting everyone up to speed," she reflects.
"If I was building an in-house team from scratch, I likely would've hired another generalist, rather than a specialist, to keep all plates spinning. The freelance setup means I have the freedom to try different people out, continue if they're great and move on if they're not. It allows much more flexibility and raises the bar on quality."
There are, of course, challenges with using what is, essentially, an external resource - namely ensuring they understand the company vision and goals.
"It's critical any freelancer we work with understands our business and can relay the message as well as we would like to. From our side, we need to ensure we give the freelancers all the input from our team so they can do their job well, which requires time. Finding the right freelancers when your business is in an industry that demands technical understanding and isn't consumer facing isn't always easy," says Connected Kerb's Michel.
"Freelancers can do a wonderful job if you're willing to spend time finding the right ones and briefing them properly so they really understand what you need, what the objectives are and when possible, agree on KPIs so everyone is aligned on what success means."
Taylor emphasises the point on company vision: "Make sure it is really clear from the start. There were lots of unknowns when I joined Tenzing, but I was always totally bought into the vision and I knew where we were going. When I start working with a new freelancer, one of my top priorities is sharing this destination with them."
With both having taken on their roles in 2020, freelance support will continue to be a crucial part of their strategies in 2021 - at least until bolstering internal resources becomes a more likely reality.


Ready to go solo? We've launched a brand new practical masterclass to help you define and deliver your proposition as a freelancer, full of resources and tools to get your business started. Book your place now.