The next stage of social commerce: livestream shopping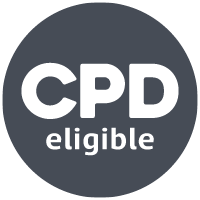 Dubbed "shoppertainment" for its TV-style use of presenters and segments, livestream shopping on social is set to open more doors for brands, as their physical ones remain closed.
US retailer Walmart is spearheading a range of new ventures, from its own fintech and healthtech startups, to "smartbox" grocery delivery technology. But perhaps putting itself at the forefront of social commerce, through its livestream "Holiday Shop-Along Spectacular" via TikTok, could be what really sets it apart from other brands - and a sign of things to come in the world of online shopping as consumers remain housebound for the foreseeable.
Indeed, more than half of younger shoppers are using social media platforms to find brands and a third are making purchases through social channels, according to Shopify's recent Future of Commerce report, signalling an important shift for marketers to consider in terms of spend and strategy. The platform's new global partnership with TikTok now paves the way for its one million merchants to create in-feed shoppable ads, following the success fashion brands like  Balenciaga and ba&sh have already found in shoppable social campaigns. 
But perhaps it's livestream shopping a la Walmart that will catapult social commerce into the mainstream. With offerings from Instagram and Amazon also entering the sphere, and standalone livestream shopping platforms like Whatnot gaining momentum, the format has even been named the future of e-commerce. It's a trend that has already captured consumers in China, where livestream shopping as an industry is thought to be worth around £48.5 billion, transforming influencers into QVC-style presenters. 
For brands like Walmart, it's about "shortening the distance from inspiration to purchase by making it shoppable".
"Our 'Holiday Shop-Along Spectacular' was a first-of-its-kind livestream shopping experience in the US that gave us a new way to reach users and potential new customers. As a result of this successful test, we are considering more shoppable events on the platform this year," confirms Beth Bruce, Walmart's director of corporate communications. 
TikTok's UK managing director for global business solutions, Inam Mahmood, says it's the creativity of the platform's creators that give livestream shopping that crucial experiential element for connecting with consumers.
"What we learnt from the Walmart shopping event is that our community loves to see how creators interact with brands, bringing their authenticity and creativity to inspire people to try new looks and experiment with different styles," Mahmood reveals.
"We see potential for social shopping in live streams because of the experiential aspect of the format. In fashion, for example, shopping during virtual live fashion shows has already laid the groundwork for social shopping to take off in this category. Livestreams also allow creators and brands to engage with consumers and answer questions about products, making it easier to quickly address any concerns before they buy."
The evolution of livestream shopping will follow a similar trajectory to online and mobile shopping, he adds: smaller items like books, clothing and beauty products were faster to embrace the shift to online shopping, whereas larger, investment pieces like furniture have been slower, but are continuing to grow.
Livestream shopping will likely follow a similar arc, Mahmood concludes, with younger, challenger brands leading the charge. Yet Walmart - a multinational retail corporation founded in 1962 - is breaking the mould, building new relationships with consumers outside its middle-aged mum stereotype and fueling its competitive edge against rivals like Amazon. 
Walmart's livestream shopping play is more than just a simple social media tactic, but a strategic investment - highlighting that with the right combination of mindset, strategy and channel, any brand can be a challenger.
Make video a central pillar of your social strategy without the high-production costs, with our new Smartphone Video for Social Media virtual training course. Sign up now to discover how to plan, shoot and edit videos that deliver for your brand, on a budget.