Video game marketing: Gimmick or goldmine?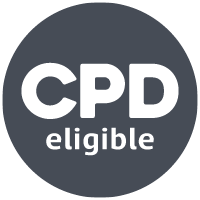 As people stayed indoors in front of screens, lockdown prompted a surge in video game marketing. Now there are compelling reasons to believe this growing channel will become a vital part of wider campaigns for the long term…
Back in the summer, with hospitality venues closed and large-scale events off the cards, some big brands took a giant leap into virtual worlds.
With regulars unable to get into any of their real-world fast-food outlets, KFC built itself an island in Animal Crossing, the wildly popular social simulation video game developed by Nintendo. For hungry fans who made it onto KFC's virtual island, there were tangible rewards: anyone who found Colonel Sanders in the game was given vouchers to use at real-world stores once they reopened. In June, unable to tap into in-person Pride events around the world, Nike moved quickly to launch its BeTrue apparel collection within Animal Crossing. 
Their timing was good, suggests CIM head of PR & engagement James Delves, because the campaigns themselves became stories. "Look at the outlets that picked up on them both doing something a bit different. There were stories in places from the Evening Standard to the NME. If these were regular digital campaigns, they wouldn't have got that kind of coverage. KFC island, which would have cost very little to put together, was actually the work of KFC in the Philippines, but it got picked up around the world."
The ability of video game marketing to make headlines for its novelty will, of course, only last for so long. However, now that lockdown has forced the likes of KFC and Nike to get creative and go virtual, they may find they want to stick around in that space. At a time when fewer people are seeing billboards and sales of physical media like newspapers are falling, video game audiences are growing quickly. Even before the pandemic, there were already 2.5 billion people playing games across the globe.
Generation Z, which has been brought up with fast-paced technology, is on its way to becoming the biggest group of consumers and reaching them via gamified content is a no-brainer for Delves: "Bite-sized, visual and highly addictive – gamified content is perfect for a generation with notoriously short attention spans."
But that vast audience increasingly encompasses a more casual, older crowd. "The number of people playing puzzle games on their phone was growing even before lockdown," says Delves. "The idea that older people give up on games is becoming out of date and so is the preconception that the audience for gaming is simply a hardcore crowd that spends 70 hours a week in front a screen surrounded by pizza boxes."
It's not just the size and breadth of the gaming audience that should appeal to marketers. It's the nature of it. "When people play a computer game, they enter the same state that athletes do when they race," says Delves. "It's a sort of tunnel vision. Their attention to what they're doing is total – you couldn't really ask for a better audience." Putting your brand in front of that kind of audience could help take a wider campaign to the next level of engagement. "The cut through can be amazing," says Delves. "I've used gamification myself to breathe fun into some complex B2B propositions." He's not alone in recognising the power of video game marketing.
Last week, Alexandria Ocasio-Cortez and Ilhan Omar, two Democrat politicians in the US Congress, live-streamed themselves playing popular video game Among Us. Ocasio-Cortez drew a live audience of 439,000 to her Twitch channel and a total of more than 5m viewers have now seen her in action. When Joe Biden live-streams a regular campaign event on Twitch, he typically attracts a viewership of under 20,000. There is a lesson to learn here.
Successful video game marketing is not just a case of going where people are; it's about what you do when you get there. You need to engage them – on their terms. High-end fashion brands have been doing this for a while: Louis Vuitton made a Final Fantasy VIII character the face of one of its collections; Moschino has put new clothes on Sims. As the gaming audience continues to expand and technology gets better, the opportunities to create something that cuts through will grow, concludes Delves. "If you do cut through, you will reach an attentive audience – and in a new, exciting way. We've looked at big brands here, but budgets for video game marketing do not have to be huge, so you might not have to spend all that much to make a splash."
So that's a new way to engage with a growing audience for a reasonable outlay… What's not to like?


To provide customers with a more consistent and engaging experience across multiple digital platforms, sign up for our Digital Marketing Campaign Planning virtual training course. Places are available now.