Report: Impact of Marketing - Rebuilding for Globalisation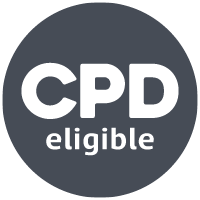 To support our community of marketers, CIM is launching its latest Impact of Marketing Report which provides marketers with the latest thinking, advice and strategies for negotiating the complex, post-pandemic business landscape. As the continued rise of globalisation leads to markets becoming increasingly close and inter-reliant, marketers must adapt by preparing and delivering global campaigns.
Our latest report paints a slightly reserved picture of the marketing industry at present. Our research has shown how the pandemic has impacted marketers' confidence, having the knock-on effect of making it more difficult for them to connect with an international audience. This lack of confidence and fear of offending is also evident in our findings relating to 'cancel culture' which, as it has developed, has become a more significant challenge for brands. Our report outlines what marketers can do to help steel themselves against these challenges and prepare to confidently face down global campaigns.  
Our latest report combines the views of both marketers and consumers on some of the most pertinent issues facing our industry including: the hurdles for global work, the rise of 'cancel culture' and 'woke washing' and the need for upskilling. Ensuring that marketing leaders and their teams have the required skill sets to confidently overcome these emerging challenges is crucial in determining the marketing industry's willingness and preparedness to seize international opportunities and reap the rewards during these challenging economic times.
Our latest report features cutting edge insight on the latest marketing trends:
39% of marketers told us that being aware and appreciative of the different cultures of the audiences was their top concern when working on international campaigns.
50% of marketers aged between 18-24 are worried about their organisation being a victim of 'cancel culture'.
Only two fifths (40%) believe UK marketing campaigns are 'export ready' and are able to be used outside of the UK without needing to be adapted.
Only 45% of public sector workers feel they definitely have the right skills to create and work on campaigns that will reach outside of the UK to Global audiences, and this figure dips as low as 17% for marketers in the not-for-profit sector.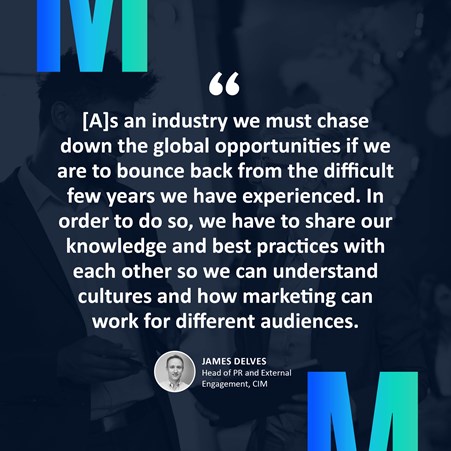 CIM's view: "The marketing industry has the potential to seize a truly huge opportunity on the global stage but in order to realise this, it's essential that we equip our teams and our businesses with staff who have the requisite skills and confidence to work on pursuing the success of global campaigns."
"By championing diversity and inclusion marketing teams can rely on a variety of backgrounds to help ensure a greater collective understanding of society helping to negate the fear of offending other cultures when working on international campaigns. We also believe it's essential to call out bad practice when we see it, but also ensuring to highlight good practice too. Cancel culture does provide a voice to those who have, until now been voiceless but it can also prevent a conversation taking place where parties are able to learn from their mistakes."
Click the button below to download the report: