Report: The Value of Chartership – The advantages and opportunities of being Chartered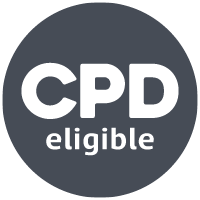 A new report from the Chartered Institute of Marketing (CIM) and the Chartered Institute of Public Relations (CIPR) explores the views of 300 Chartered members regarding the value of being Chartered, the respect and trust the marketing industry has, and the importance of Continuing Professional Development (CPD).   
'The Value of Chartership' report, finds that two-fifths (39%) believe respect for Chartership in PR and marketing has increased. However, the majority (72%) of respondents felt it is less respected in comparison to other Chartered professions such as accountancy or engineering. 
Despite this, the report concludes that becoming Chartered can provide a competitive edge for marketing and PR professionals such as: 
Over four in ten (43%) argue it is very important for careers 
Three in ten (31%) state being Chartered provides them with an edge to win new business
15 percent have been able to demand a higher salary or increase their rates because of their Chartership status.
The study also explores the importance of Continuing Professional Development (CPD), with 72 percent of respondents arguing that regularly upskilling is crucial in order to progress their career. 
Discussing the report Chris Daly, chief executive, CIM said: "The past few years have underlined the critical role marketing and PR professionals have had in supporting and guiding businesses through a turbulent time. Rising consumer expectations for organisations to act ethically and communicate effectively, coupled with 'The Great Resignation' has put a greater emphasis than ever on the development of skilled PR and marketing practitioners." 
"There has always been a concern that investing in the development of staff may just accelerate their departure, but this joint research shows that Chartered practitioners can provide a real financial boost for businesses – something that is crucial as we look to recover from the pandemic." 
The new report provides valuable insight into a range of key issues such as trust, the role of marketing and the value of being part of a professional body. It also details the benefits Chartered members have secured using the status both in their careers and also at an organisational level such as attracting new business or expanding overseas.   
Click the button below to download the report.