Driving value from desk research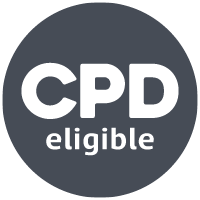 Broadcast:

Thursday 27 February 2020

Jean Sutton
This webinar is available to all users of Exchange. In light of the current circumstances, and to keep more people in touch with the marketing community, this webinar was released to non-members on 30 March 2020. Our members will continue to get exclusive access to live presentations of all member exclusive webinars.
When budgets are stretched businesses often turn to desk research to plug the gaps in their knowledge. Products, markets and competitors can all be researched on the web but what type of answers does this research bring you? Are you looking for answers in the right places, are you using the best tools and how do you avoid getting stuck down a search engine rabbit hole?
Marketers need to know the most effective and efficient way to build the whole picture. Desk research is a valuable part of being informed, but are you doing your research properly? If not, how can you form a coherent long-term strategy?
Watch on demand and discover more about:
When to use desk research and when to avoid it.
How to use Google and other search engines more productively.
10 key types of information source to look for.
How to use this data to deliver maximum value.
If you're interested in watching more of our exclusive webinars live, you can find out how to become a member for as little as £15 per month here.