Key Insights: Brand strategy for Brexit and beyond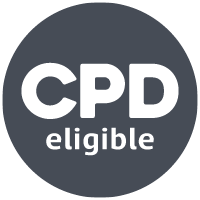 Broadcast:

Monday 18 March 2019

Paul Hitchens
As Britain prepares to exit the EU, how your brand is perceived within the UK and internationally is more important than ever. This webinar is an inspirational and insightful guide to help you plan, build and manage a robust brand for the UK and international markets. You will consider the importance of determining the personality and character of the brand and how it influences the customer experience through employees and external audiences.


Who is this webinar for?
This webinar is ideal for marketers interested in branding and the effective communication of a brand in the UK and abroad. The attendees to this live event will ideally have the responsibility to manage and instigate brand identity communications and is appropriate for marketing executives, marketing managers, marketing directors, business owners, graphic designers and design managers from start-ups to established enterprises. You will have the opportunity to ask questions at the end of the webinar.


What will I learn?
The necessity for a brand.
What is a brand?
Why do I need a brand?
Brand valuation
Brand creation
Brand focus.
Brand strategy
Brand culture
Brand implementation
Brand design
Brand identity
Brand experience
Brand sustainability
Employer Branding
Brand standards
Brand protection
Brand delivery


To find out more about building your export capabilities, visit CIM's dedicated Export Ready Knowledge Hub for small and medium-sized enterprises.