Practical Insights: Brexit and marketing: Re-balancing risk and opportunity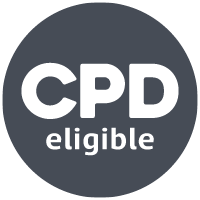 Broadcast:

Tuesday 19 June 2018

Simon Hall
With Brexit fast approaching it means businesses need to be prepared for various eventualities. In this Practical Insights webinar with Simon Hall, CIM Course Director, we discuss how you can prepare your business for the challenges but more importantly, how to capitalise on the opportunities.
What you'll learn:
Tips on assessing and managing risks
How to create a country portfolio map
Ways to position your brand and products.
Our member only webinars, which are exclusive to CIM members, enable you to watch and listen from your desk or catch up on demand when it's convenient for you. Hosted monthly by subject matter experts, our webinars keep you up-to-date and knowledgeable on topics which cover all aspects of marketing. You'll also be able to apply what you've learned immediately to your current role.
Member only content
Become a member to enjoy full access to this article and a wide variety of digital content and features on our site. Join CIM from just £15.00 per month for an annual membership.
If you are already a Member please log in by the button below.
Guest Membership
Guest Membership is free and gives you access to some areas of our website(s) that are unavailable to non-members (this page for example).
Please enter your email address below... please be accurate as an email will be sent to that address to confirm ownership. A link will be provided within the email which will then enable you to enter your name and password.