Practical Insights: Taking your marketing strategy worldwide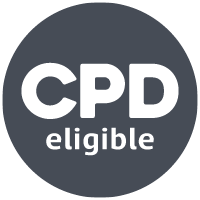 Broadcast:

Wednesday 21 November 2018

Marina Ibrahim
To ensure continued sales growth in a post-Brexit world, UK businesses are being encouraged to boost their presence overseas and to be more proactive to exporting.
What you'll learn:
How to adapt your marketing strategy to unfamiliar cultures
Building trust in foreign markets
Ways to improve the quality of your outreach with targeted localisation.
Our member only webinars, which are exclusive to CIM members, enable you to watch and listen from your desk or catch up on demand when it's convenient for you. Hosted monthly by subject matter experts, our webinars keep you up-to-date and knowledgeable on topics which cover all aspects of marketing. You'll also be able to apply what you've learned immediately to your current role.
Member only content
Become a member to enjoy full access to this article and a wide variety of digital content and features on our site. Join CIM from just £15.75 per month for an annual membership.
If you are already a Member please log in by the button below.