Practical Insights: Building an internal communications strategy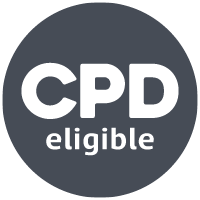 Broadcast:

Tuesday 11 September 2018

Abigail Goldsbrough
With internal communications, how can organisations and brands gain advantages through better internal marketing? What is the importance of communicating those messages in ways that mimic behaviours outside of work, such as social media style feeds, that are more likely to look relevant and get buy-in? In this Practical Insights webinar we discuss these key points and more. You'll also get the opportunity to have your questions answered in the live Q&A at the end of the webinar.
What you'll learn:
3 key principles of effective internal marketing
How to use social channels to build rapport with employees
Short and long term brand strategies.
Our member only webinars, which are exclusive to CIM members, enable you to watch and listen from your desk or catch up on demand when it's convenient for you. Hosted monthly by subject matter experts, our webinars keep you up-to-date and knowledgeable on topics which cover all aspects of marketing. You'll also be able to apply what you've learned immediately to your current role.
Member only content
Become a member to enjoy full access to this article and a wide variety of digital content and features on our site. Join CIM from just £15.75 per month for an annual membership.
If you are already a Member please log in by the button below.