Member Exclusive: Effective email marketing for customer retention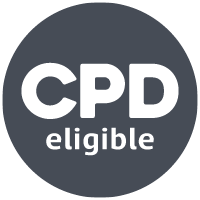 Broadcast:

Thursday 04 June 2020

Olly Beckett
Email marketing offers the flexibility to deliver relevant, timely comms straight into the inbox of your audience – but too many businesses do not have the knowledge to use it effectively and, right now, it's needed more than ever.
Join us for our next member exclusive webinar on the renewed importance of email marketing, looking at how to tailor your messaging through the crisis and beyond. With fiercer competition in the digital space than ever before, businesses fearful of creating more noise may be tempted to scale back, but this can be a costly mistake. In this webinar, discover why fully optimised emails are a key pillar of marketing strategy for our current time.

Members can learn:
How to keep up regular email contact without alienating your customers

All about creating different messages for different people at different times

The stages of crisis planning and how to prepare your messaging for beyond it.
Watch our webinar on demand to learn how to create effective email marketing for customer retention.
Member only content
Become a member to enjoy full access to this article and a wide variety of digital content and features on our site. Join CIM from just £15.75 per month for an annual membership.
If you are already a Member please log in by the button below.