Marketing for good: Think of consumers as friends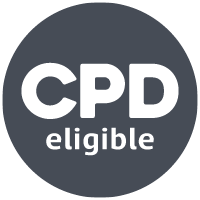 Broadcast:

Tuesday 31 July 2018

Alistair Green
Many marketers want to use marketing as a force for good but sometimes it's not as easy as it sounds. In this webinar Alistair takes us through his proposition to shift from marketing to meet business targets to marketing that is good for the consumer. He evolves a current marketing model to fit modern age and ends by discussing how he helped UK fashion retailer, River Island with their award-winning #labelsareforclothes campaign.
What you'll learn:
simple steps to shift how your organisation markets
how marketing in this way can benefit business
tips that you can apply to your own campaigns.
Our member only webinars, which are exclusive to CIM members, enable you to watch and listen from your desk or catch up on demand when it's convenient for you. Hosted monthly by subject matter experts, our webinars keep you up-to-date and knowledgeable on topics which cover all aspects of marketing. You'll also be able to apply what you've learned immediately to your current role.