Transitioning from crisis: Re-establishing purpose & motivation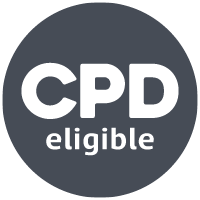 Broadcast:

Monday 27 July 2020

Sarah Taylor
Over the last few months we have all experienced unprecedented change, in both our personal and professional lives. As a result, many workers may now be feeling depleted, directionless and in need of motivation.
Even as some start to return to the office, the reality is that for many of us it won't be business as usual, with a raft of new safety measures and organisations with much-changed priorities. If strong leadership was vital during the crisis, the challenge that is to come will require an even more empathetic set of skills.
CIM members who act as leaders and line managers in their business, or anyone who needs to support staff during times of change, can access our webinar on demand and learn:
How to re-establish key motivational factors

 and re-engage your team

Why it's important

 

to

 create a pathway back from uncertainty

What you need to do to 

establish what your business will do next

 and communicate that down

.
Sarah Taylor is a personal development and team coach working across multiple industries. Join her to learn how to re-engage your team, unlock their motivations and re-establish purpose for your colleagues and staff as we transition back from crisis.