Practical Insights: Understand and influence buying behaviour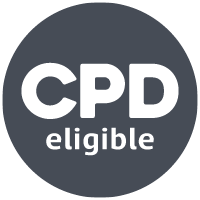 Broadcast:

Monday 21 October 2019

Anthony Tasgal
All businesses depend on selling or marketing to human beings. Anything that helps us better understand how and why people buy things must, therefore, improve our chances of commercial success.
Behavioural economics offers a new model for understanding the basis of consumer behavioural changes, and our next Practical Insights webinar will show you how your business can implement it to great effect in both B2C and B2B.
In this webinar you will learn:
Why customers like to think they act rationally, decisively and individually… but most of the time they don't
How to see emotions in a new light and then apply them to create distinctiveness and cut through for your brand and communications
Whether your audience are maximisers, who always make the best possible decision, or satisficers, who only want what is good enough
How to apply the insights of priming, social norms, heuristics [mental shortcuts] and re-framing to change how you see your marketing, sales, positioning and communications. For example, when to address System 1 or System 2 (or both)
Our member webinars, which are exclusive to CIM members, enable you to watch and listen from your desk or catch up on demand when it's convenient for you. Hosted monthly by subject matter experts, our webinars keep you up-to-date and knowledgeable on topics which cover all aspects of marketing. You'll also be able to apply what you've learned immediately to your current role.
If you're interested in watching our member exclusive webinars, you can find out more about how to become a member for as little as £15 per month here.
Member only content
Become a member to enjoy full access to this article and a wide variety of digital content and features on our site. Join CIM from just £15.75 per month for an annual membership.
If you are already a Member please log in by the button below.