We want to support you in the achievement of your next academic milestone. Whether you've just submitted your assignment or your exam has been deferred, it is important that you maintain the momentum to complete your qualification and gain the professional advantage many marketers need as we enter an uncertain business landscape.  
We've compiled a range of resources that we hope will be of use to you and we've also made changes on how you can complete your qualifications. Please stay in touch with your study centre for regular updates and be sure to read your Study Connect communications.
Message board
Please check MyCIM for important dates for bookings and assessments, and keep an eye out for your monthly study connect email for the latest announcements and reminders.
Digital badges
Increasing your professional recognition
In an ever-expanding online marketplace, CIM understands that communicating your credentials can be a challenge. That is why we have partnered with Credly's platform to provide you with a digital badge to prove your status with CIM. At the same time, the metadata that sits behind it gives the viewer an understanding of the criteria required to achieve it.
You can use your digital badges in email signatures, digital CVs across social media and personal websites. The digital image contains verified metadata that displays your current CIM member grade, qualification or award level.
From 21 June 2021, we will start issuing our Level 3 qualification and awards badges, working our way through the qualification levels throughout July. All current members who have completed a 2014 syllabus qualification, or 2019 syllabus award or qualification, will receive an email from the Credly platform (admin@credly.com) with instructions on accepting your badge and setting up your account.
FAQs
Our Study Buddy podcasts and webinar are now available to support your learning, developed in association with our study centre partners. You can listen now below.
Our Study Buddy podcasts are now available to support your learning, developed in association with our study centre partners. Listen now: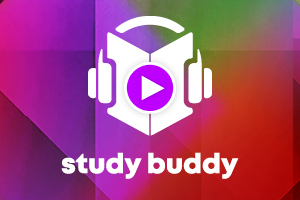 Getting started
If you're interested in becoming CIM qualified but unsure where to start, discover more about our full suite of qualifications in the webinars below.
Wondering how to fit a Professional Marketing Qualification into your busy schedule?
Find out why taking a bitesize approach to learning might be right for you with our flexible modular awards.
Sign up to CPD and start your journey to Chartered Marketer
Previously, members needed to hold Fellow or Member grades to be eligible for Chartered Marketer status. Recent changes mean you can now become a Chartered Marketer as an Associate (ACIM) member by completing two years of Continuing Professional Development (CPD).
CPD activities don't have to be CIM specific; they can range from 'on the job' training, attending a networking event, listening to a webinar or even general reading. Any activity you do can be easily logged on the CPD platform via MyCIM or the CPD app.
Also, remember that all Exchange content, including blogs, webinars and podcasts, is CPD eligible, so you can maintain your learning even if you're not at work. Visit MyCPD or use the app to keep track of your learning and development activities.
Your information hub
We'll signpost you to a range of content, top tips and how to guides, which we hope will help you navigate through your studies.
We'd like your feedback on what you would like to see more of, so please let us know through @CIM_Marketing using #CIMstudysupport.
Online journals, magazines and company reports
Don't forget we have a marketing library resource which offers you access to online journals, newspapers, magazines, company reports and publications from a variety of credible sources to give you valuable insight.
Study Resources
These online resources and more are accessible remotely via MyCIM. You can also find downloadable Study Resource documents for each module. These guides are packed with helpful links to articles, journals, online books and websites, all relevant to the syllabus learning outcomes.
Updated on a daily basis, this powerful online reference system includes full text journals, magazines, newswires and reports covering all aspects relating to marketing and business.

For more titles, browse and share a wide range of marketing books, with many titles now available for 'unlimited' usage to allow multiple users to view publications.

Our quarterly publication is packed with exclusive content from business leaders on a wide range of contemporary challenges and topics, across key fields such as leadership, behavioural economics and sociology.

Discover practical guides, templates and frameworks for core marketing activities, alongside guidance on marketing legislation and a comprehensive glossary of key terms.
Study Resources
There is a wealth of online resources that are accessible remotely via MyCIM available to all studying members.
You can download a user guide on how to access these resources here.
Downloadable Study Resource documents are also available for each module via MyCIM. These guides are packed with helpful links to articles, journals, online books and websites, all relevant to the syllabus learning outcomes.