Five tips for greater social media engagement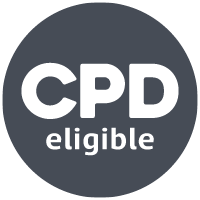 Social media engagement is chased by many and it can be tricky to keep people interacting with your brand. In the battle to get yourself heard amongst the hustle and bustle, this article will help you to cut through the noise and get the engagement you desire. 
Firstly, what is social media engagement? Engagements count as comments, likes, link clicks, saves, shares or any other interaction on your posts. There are many benefits to increasing social media engagement; it has the potential to significantly increase your reach, conversions, and traffic to your site and, ultimately, build deeper connections with your audience.
Here are five simple ways to increase your engagement right now.


1. Start with the analytics
Before you can work towards increasing your engagement, start by working out your current engagement rates. That means asking how often your audience is engaging with you, through what channels, and with what content.
There are many methods to working out your engagement rate, but a common formula for calculating it is:
Engagement rate = (total engagements per post/reach per post) * 100
Once you know where your starting point is, you've got to know what you're aiming for. Being specific with your goals will help you plan how you're going to achieve them.
For example, a goal to...
Increase post comments in July by 15% compared to the previous month, from 265 to 305 comments
...is so specific that you can set a clear plan to achieve it. One tactic for doing this is by writing strong call-to-actions (CTAs) that encourage commenting, or publishing content that evokes discussion.


2. The 80/20 rule
While social media is a great platform for selling, you can't simply allow your feed to be a constant stream of sales pitches masquerading as social posts. This is one of the most common mistakes that I see companies make. The chances of significant audience and engagement growth with this approach are minimal. Remember, all the basic principles of marketing still apply to social media.
Following the 80/20 rule often works well. Roughly 80% of your social media posts should be providing real value for your audience - whether that be inspiring, educating, or entertaining content - or offering solutions to their problems. Only around 20% of posts should explicitly promote your business or products.
So, what should you be posting...?


3. Publish the perfect mix of engaging content
If you're not sure what to post, using the content marketing matrix will not only help you to generate new ideas, but it will also help you effectively align content with each stage of the sales funnel. It enables you to go beyond talking about your brand and provide real value for your audience. The one I use highlights this perfectly.
Try plotting your current content within the framework and then create a version of what you would like your content mix to look like going forward. Now you have a framework on which to judge your current content and plan future articles as part of an overall strategy. Bad content can happen for a variety of reasons, but having a framework to draw from goes some way to mitigate against creating needless content. Needless content, it goes without saying, will not get good engagement.


4. Show up consistently
With social media being so fast-paced, content quickly becomes obsolete. Getting your frequency right and posting consistently allows you to show up in the right places, at the right times, and is one of the fastest ways to grow your engagement and following. Optimal posting frequency varies enormously between companies and industries, so play around with it and see what works best for you. Monitor and measure the impact on social and website metrics to draw your conclusions, but never post just for the sake of posting, because that won't help engagement.


5. Use strong CTAs and captions
Now that you've mapped out your starting point, set goals, nailed your range of content and are showing up consistently, let's look at improving your captions and CTAs.
Social media captions are often a bit of an afterthought, but if used effectively, they have the power to significantly increase engagement and conversions. To do this, make sure you plan ahead so you're not scrambling to think of a caption at the last minute. Start by asking yourself what you want to achieve and make that clear to the audience. Want them to click the link in your bio, comment their opinion, or share the post? Tell them! Invite your audience to act.  
Put the most important and valuable part of the caption at the beginning. Many social media platforms limit the caption characters shown, after which characters are hidden and your audience will have to click 'More' to read the full caption, so don't miss the opportunity to engage straight away.


Ultimately, there is no magic bullet to perfect engagement on social media. However, following these five tips will help you to boost the performance of your posts in a sustainable, manageable way, and form a bedrock for a successful social media strategy that delivers results. 
Learn more about increasing brand engagement on social media platforms and how to use social media tools to understand audiences with our Social Media Marketing Planning course.