International marketing and translation: Where are you going wrong?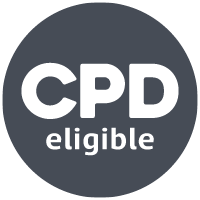 International marketing is a big step for many brands and marketers, and sometimes it can feel like an uphill struggle. We reached out to professional translators Tomedes for their tips on the challenges that come from selling outside your native sphere.
Whether we realise it or not, we are a product of the culture we grew up in. We've absorbed its stories, language, and traditions. It's shaped how we understand the world. And it influences how we run and market our businesses. This is a good thing - tapping into the cultural zeitgeist can be key to marketing a local business successfully.
However, as soon as you step outside your home country, things change. Most noticeably, languages change. But it's more than that. People from different places have vastly different cultural references, which affects how they perceive your products, services, and marketing messages. And that can cause international marketing for business to go wrong.
Jump to going beyond translation in international marketing with insight from Simon Hall, CIM course director in International Marketing.
Learn more about international marketing on our intermediate International Marketing Training Course from CIM
Common Pitfalls To Avoid When Marketing Internationally
When expanding internationally, it's not enough to merely translate what's worked for you at home. There's a lot of nuance that goes into good marketing. Nuance that depends on a common understanding between the marketer and the target audience. Nuance that can quickly get lost in translation.
One of the biggest mistakes you can make with international marketing is relying on direct translation. Perhaps one of the most infamous examples of this was KFC's "finger lickin' good" slogan which became the rather unappetising "eat your fingers off" when it was introduced in China in the 1980s.
Most companies have learned from these kinds of mistakes and marketing translation has gotten much better over the years, but there are still pitfalls you need to be aware of.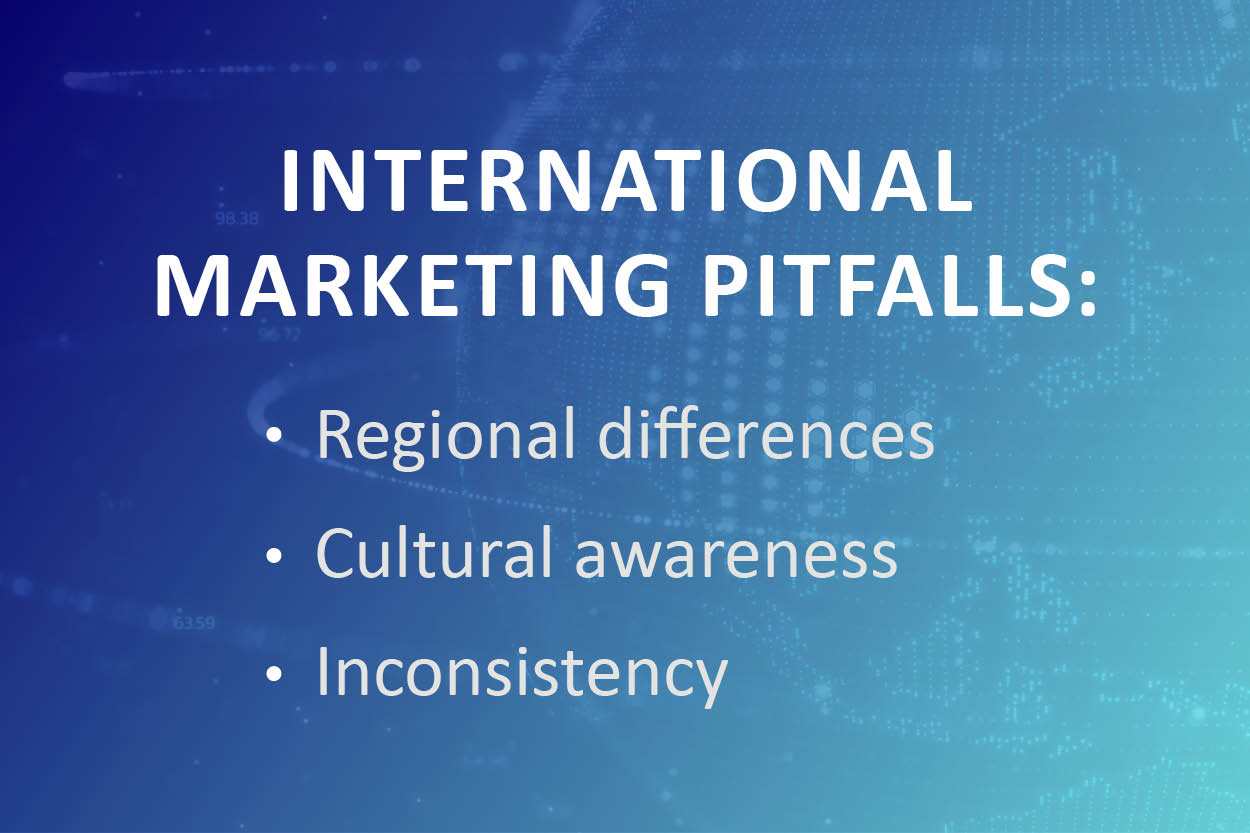 Regional differences in language
Just like there are differences between the way Americans, Canadians, and Aussies speak English, there are regional dialects in other languages, too. That's why your content needs to be localised, not just translated. Translating your content into, say, Spanish without paying attention to whether it's Mexican or European Spanish demonstrates cultural insensitivity that could hurt your marketing efforts in the target region.
Lack of cultural awareness
Effectively translating your marketing materials requires a deep understanding of your market. Not only does this include the language, but the culture of the region, too. Failing to consider local cultural norms can lead to marketing materials that are unintentionally inappropriate or outright offensive. This will damage your brand's reputation and hinder your ability to sell effectively in those markets.
Inconsistency
One of the keys to building a strong brand is maintaining consistency across your various brand assets. This includes colours, logos, and language. However, according to a survey by CMO Council, 22% of brands said they only "loosely monitored" their brand assets from a centralised corporate office. When working with different translation teams across regions, this can lead to discrepancies within your messaging. Having clear style guides and glossaries of terms specific to your business can help.
The Benefits of Localising Your Marketing Materials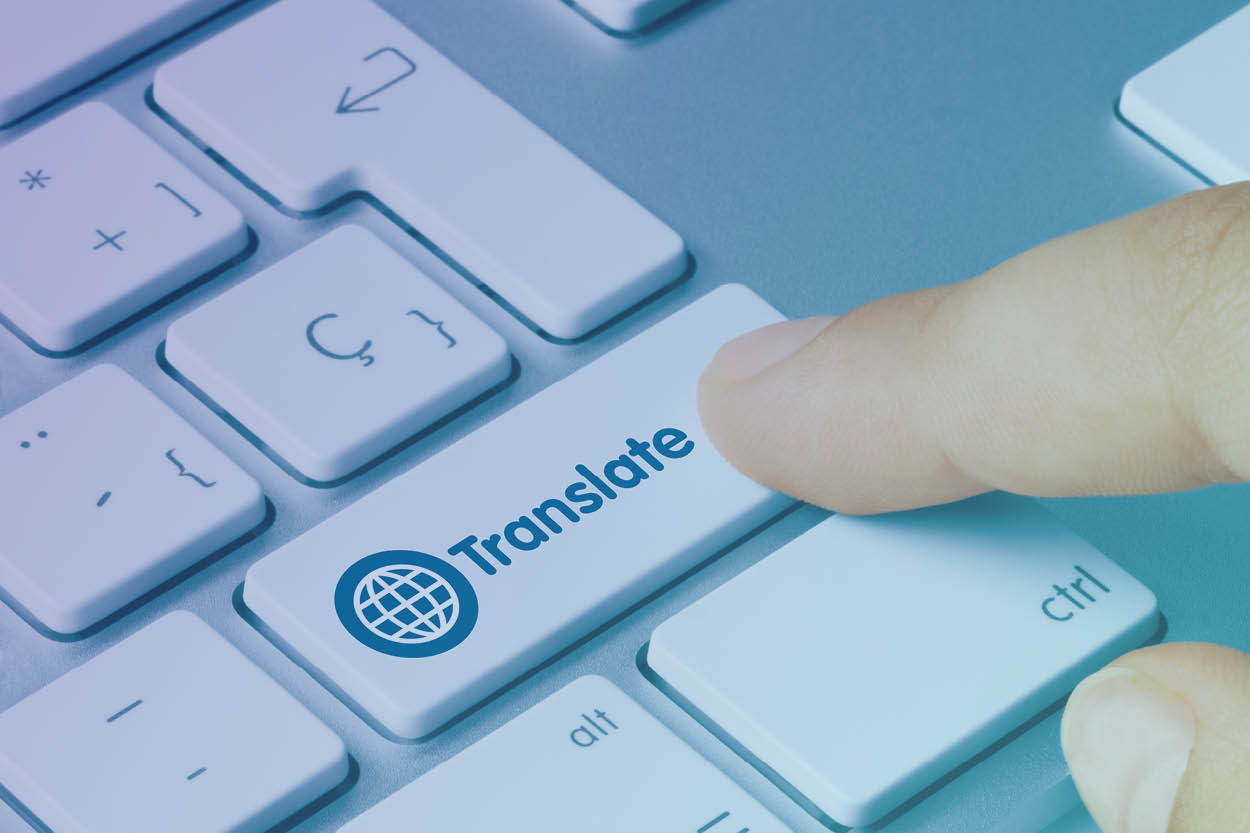 Don't let the challenges of marketing internationally stop you from pursuing global expansion. When done well, marketing translation and localisation can effectively propel your business into new regions, broaden your customer base, and increase profits.
76% of consumers surveyed said they prefer to shop in their native language and 75% are more likely to purchase the same brand again if customer care is provided in their language. By localising your marketing materials, you are making your products and services more accessible to customers and building a reputation as a relatable, trustworthy brand.
Plus, more than half of all Google searches are in a language other than English. Therefore, translating and localising your web content and SEO can greatly increase the chances that customers will find your products and services in the first place.
And finally, translation can help you take advantage of new business opportunities. Language service provider Tomedes explains how they helped one online retailer use website translation to expand into Japan during the COVID-19 lockdowns – a time when online shopping increased exponentially.
The business was able to create a version of their English site that resonated perfectly with readers in Japan. The key was adapting everything from imagery to language to usability and ensuring that the entire online shopping experience felt as though it were natively developed for the audience in question.
Choosing The Right Marketing Translation Strategy For Your Business
The success of your business internationally will depend on implementing the right marketing strategies for your small business. When it comes to translation, you have several marketing tools and options available to you. Each has its own costs and benefits.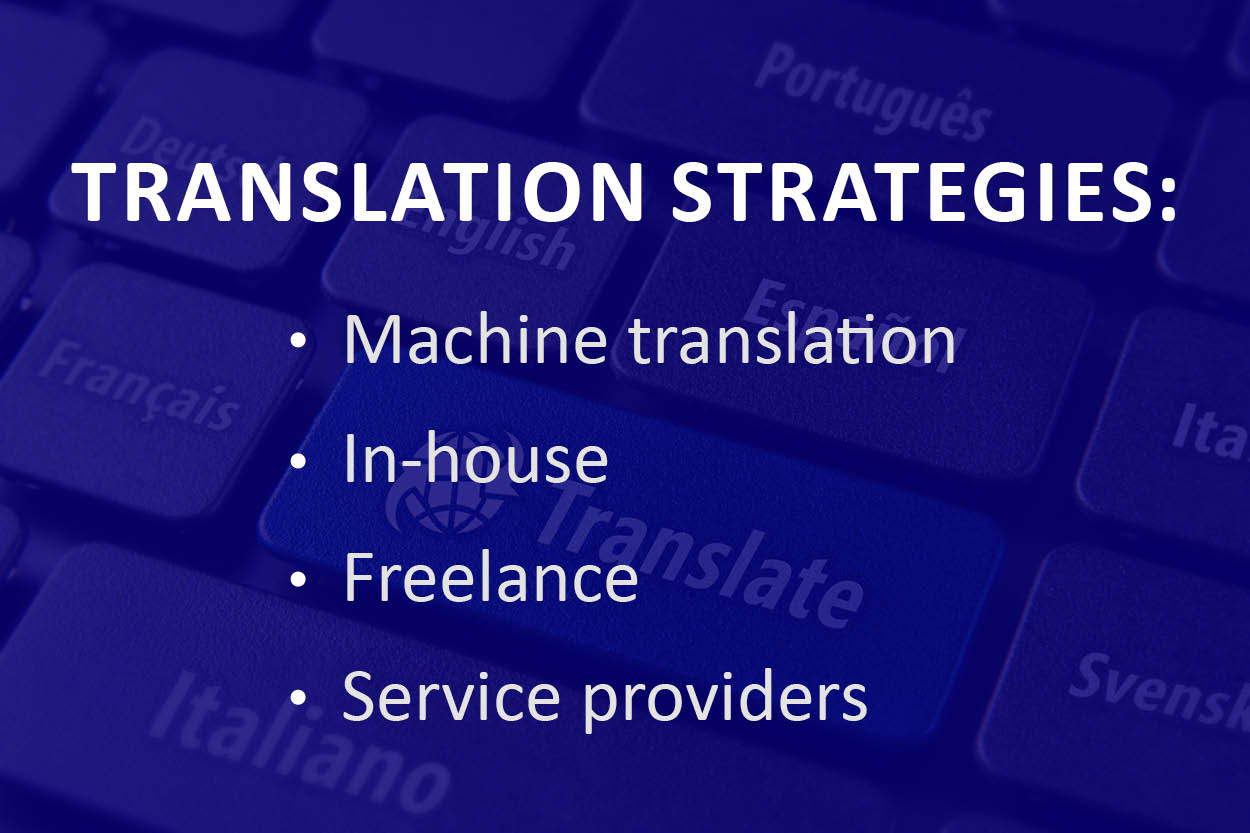 Machine translation
Machine translation involves using software or online applications to automatically translate text from one language to another. Some of the advantages of using machine translation include reducing time to market and minimising costs. However, these translations may lack the creativity and cultural sensitivity necessary to adapt your most prominent marketing assets.
Therefore, machine translation is best for high-volume, low-risk content. Be extremely careful though - machine/generative translations and language is frequently full of errors and requires careful review.
In-house translators
In-house translators have the advantage of knowing your business inside and out and providing you with their full attention. They also provide the accuracy and subtlety of a trained, human translator. This can be a good option for businesses with a large volume of translation work or those that need to maintain control over the quality and consistency of their translations.
However, this option may be cost-prohibitive for smaller businesses, or those that only need occasional translation.
Note that native speakers within your team won't always be the best translators if their role doesn't align with copywriting. They'll definitely be able to tell you if a translation is problematic though.
Freelance translators
Freelance translators are independent contractors who offer translation services on a project-by-project basis. This can be a cost-effective option for businesses with smaller translation needs or for businesses that only need occasional translation services.
The quality of the output will depend on the skill of the individual translator, and the turnaround time can vary. Work well with your translation freelancer(s) and they can be a strong asset for your company, rivalling in-house translators when the relationship is strong.
Language service providers
Language service providers can offer a combination of machine and human translation services to provide premium quality at varying rates. They employ professional translators who are native speakers of the target language in order to provide the most accurate translations. And they can provide guidance and advice on your international marketing campaigns based on vast experience helping customers around the globe.
It is important for you to carefully consider your individual translation needs and choose the option that best meets your budget and quality requirements.
Overall, marketing translation is a crucial element when taking your business overseas. By adapting your marketing materials to the local languages and cultures of your target markets, you can effectively appeal to more consumers. Localisation can also help protect your brand's reputation from potential damage that can be caused by poor translations.
Whether you rely on in-house staff, agencies, freelancers or machine translation, investing in quality marketing localisation can pay off in increased sales, customer satisfaction, and brand recognition.
What comes after translation for international marketing?
Localisation, and to what scale that localisation is supported. Do you set up satellite teams in your new country markets, do you operate in new currencies? Simon Hall, course director for International Marketing, shares his top eight considerations for localisation:
Regionalisms

Copy, content and brand voice need to consider regional nuance. Consider the north/south 'divide' in the UK, as well as how the English, Welsh, Scots and Northern Irish think of themselves, and know that regionalisms like these exist in every country there is

Cultural elements of communication like date and time formats, units of measure and local holidays

For a well-known example, think about how America uses mm/dd/yyy and the imperial system. They are not unique in standing out

People if people images are used

From how some cultures consider photos an affront, to the regional considerations above and different ethnic groups

Customer stories – locally

This will take time to gather if yours is a burgeoning international company, but ensure that you do from the start

Transactional elements such as currency, payment options, addresses and character sets

If you're going to expand into EMEA for example, check your systems are prepared for diacritics and Arabic right-to-left writing

Relevant social proof – relevant awards, customer names from that country

Prove your legitimacy in your chosen international market

Local communication elements such as phone numbers, local addresses, in-language customer support (as this article lays out), legal notices and security banners

GDPR is a requirement for any business involving EU citizens. Check your chosen market for any local legalities

Navigation and discovery for your translated site is critical to helping users select the language they need, and immediately start interacting with your site in an authentic way

UX is a region-specific universal consideration. You may need several UX managers to ensure country choice isn't simply translating product names
Learn more about international marketing on our intermediate International Marketing Training Course from CIM