Practical Insights: Are you ready for international markets?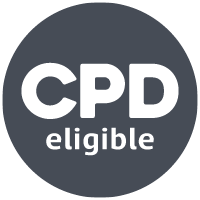 Broadcast:

Monday 10 June 2019

Simon Hall
So, you're an SME and you're already operating in foreign markets or thinking about entering foreign markets.
In the past century the average life span of companies has dropped from 90 years to 30 years; we've seen the larger enterprises disrupted more and more by smaller more agile companies; and such disruption is coming in many cases from foreign markets. With the increasing disruption and the globalising of customers and markets there isn't a more critical time to be thinking about how to operate or expand internationally.
It's an ever changing and evolving foreign business environment but there are several positives to consider; SMEs are probably better placed more than ever to expand internationally; SMEs typically are more adaptive; and with new applications and technologies the capabilities of SMEs have improved both in taking businesses abroad as well as growing businesses in foreign markets.
The key question – are you ready for foreign markets? In this webinar we will look at:
The key challenges and trends in the global market environment
What constitutes readiness for expanding internationally
We'll also be presenting some key frameworks to start you thinking about the necessary foundations or requirements in going international or expanding further within foreign markets.
Our member exclusive webinars, which are exclusive to CIM members, enable you to watch and listen from your desk or catch up on demand when it's convenient for you. Hosted monthly by subject matter experts, our webinars keep you up-to-date and knowledgeable on topics which cover all aspects of marketing. You'll also be able to apply what you've learned immediately to your current role.
If you're interested in watching our member exclusive webinars, you can find out more about how to become a member for as little as £15 per month here.
Member only content
Become a member to enjoy full access to this article and a wide variety of digital content and features on our site. Join CIM from just £15.75 per month for an annual membership.
If you are already a Member please log in by the button below.