Top tips to land your dream role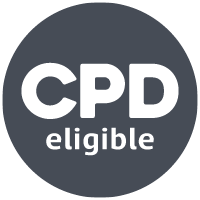 Finding direction and building a new CV are big steps towards a career change and represent great progress, however, the last steps on the journey often present the biggest stumbling blocks.
If you're thinking about a career change, keep reading to find out what you can do to secure an interview and combat those pre-interview nerves.

As a result of the great resignation, the UK labour market is very much in favour of the employee at present, so you can afford to shop around to find that perfect opportunity within a business or industry you feel passionately about. After all, there is more to life than money, and businesses that can't match the highest industry salaries often offer significant benefits which go a long way towards making up for the lighter pay packet. Make sure to build a holistic picture of what a business can offer you as an employee including: flexible working hours, progression opportunities and training.
Another important aspect to consider is company culture. This is something which is coming sharply into focus and is being discussed more frequently and openly by both businesses and prospective employees. Increasingly, people want to work for businesses which align with their values and company culture can be a really good indication of whether a career at a certain business is going to be right for you.
With careful preparation and upskilling, partnered with a professional CV and online presence, the sky is the limit. So take your time and be specific with the companies you apply to. it is often better to focus your energy on submitting fewer, high-quality applications that really show you've put the effort in as opposed to many low-quality applications.
Top tips for securing an interview:
Cover Letter
As mentioned on the Indeed blog, this is "your first chance to make a good impression on the hiring team". Whilst it may seem time-consuming to write a new covering letter for every job application, this can really improve your chances of securing an interview and can act as a great cold introduction.
Professional CV
Having a well-formatted CV which is thoughtful and demonstrates evidence of upskilling, and a desire to learn and drive is the most effective tool in your arsenal. If your CV is failing to make an impact, consider using a professional CV writing service as it can sometimes be difficult to sell yourself on paper.
Introduction
Whilst this isn't an option for everyone, particularly those entering a new industry, leveraging your social media network can be a great way to approach employers, if you have contacts on your social channels already within the industry, asking for an introduction can literally open doors for you. Whilst you may not have any direct connections yourself, it is likely that some of your contacts will.

You've beaten the odds and landed the big interview at the perfect organisation. What next?
It's almost impossible to stress this point enough, you need to prepare. You need to do your homework. Research the company, its history, its mission statement, its values and its culture. The more you know about the business you're applying for the better your chances of success are going to be. If you can identify (even vaguely) the business' target demographic and gain some insight into its operations, you are going to demonstrate a keen insight for business and a willingness to put that extra effort which are great qualities in a potential new hire, standing you in good stead amongst other candidates.
Pressure can get to the best of us, and preparation really helps to alleviate this. You will, of course, be asked lots of questions during an interview so get ahead by writing down the best answers beforehand. There are lists of popular interview questions on the internet along with examples of good answers. These are a great starting point but remember to adapt the answers to your own situation and experiences.
To mimic the interview situation, write down questions on individual cue cards. Shuffle them and practice your response to a random question. Can't think of the perfect answer? Research it! Once you've got answers to all the questions, shuffle through them and practice memorising them, this will help them to stick in your long-term memory and will improve your recall during an actual interview.
Top tip: remember, if you really struggle on a question and need some time to think, it is always acceptable to simply ask the interviewer to circle back to that question again at the end. This will give you time to think and they may even forget to ask you it a second time.

Everyone has moments of low confidence, and this can affect how you come across in interviews. Luckily, there are a number of ways to get in the zone before you start your video call or take that first step into the office. One time-tested tip is to play music that evokes strong positive associations, blare some feel-good music to get yourself pumped up. Another great tip is visualisation, this is used by many top-class athletes, take a couple of minutes prior to the interview and visualise the interviewers, and the interview room and picture yourself smiling, being confident, and giving exemplary answers to all the questions. Whilst this may sound like a slightly unusual technique, it has been scientifically proven to increase performance and is favoured amongst Olympians like Michael Phelps.
There are several different types of interviews that you may be asked to participate in, so be sure to find out the format of the interview to help you prepare to the best of your ability. By far the most common first-stage interview is a video interview. Although some people are uncomfortable on camera, these types of interviews are extremely popular as this option provides a great deal of flexibility to both employers and prospective employees.
Top tips for a successful video interview:
Do:
Check your internet connection, camera and microphone settings.
Make sure your appearance is professional before going on camera.
Pick a suitable environment for the call.
Don't:
Dial in without doing enough preparation. This is the key.
Get distracted, focus on the interviewers and make sure to make eye contact.
Dress too casually.
Traditionally, second-stage interviews are conducted in person at the place of work. This allows employers to see how candidates come across face to face and can often involve a skills-based task to assess the suitability of the candidate. During a face-to-face meeting, it is important to be confident, which you can demonstrate with good posture, eye contact and smiling.
It is very common to be assessed on your competency during a second-stage interview. Usually, you will be assigned a task of some form, potential employers should inform you of this in advance to give you some time to prepare Having to demonstrate skills quickly or on the spot is designed to test how you react to pressure. Bear in mind that the task may also be testing your thought processes, your approach to problem-solving or your ability to meet a deadline.
After the interview, it is always good practice to follow up with the hiring manager or the recruiter, this shows that you are keen for the role and that you know the proper channels for communication. This can also provide you with valuable feedback about your performance during the interview that could be useful for your next one.
Why not start your career change journey today? If you've been thinking about making a change, there is no better time to upskill with one of our virtual training courses.