Who are WeAre8 and what is The Pitch?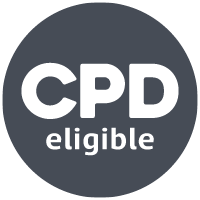 Is social media, as we've come to know it, a force for good? At the CIM Sustainability Summit, one company took to the stage and shared how they're paving the new way for a new type of social media, one which works to provide a positive impact for people and planet, without forgoing purpose and profit. In this article, we reveal more behind the brand sponsoring CIM's The Pitch, WeAre8.
You're on your social media and ads are popping up left, right and centre. You ignore them or close them down, right? WeAre8's model not only removes those ads from your feed, but it gives you the option of watching up to two minutes of exclusive ads per day. These are served based on your interests and will put money in the form of micropayments into your 8Wallet, which you can then choose to pay into your PayPal account, or pay it forward and support causes you care about.
Who are WeAre8?
Founder and CEO of WeAre8, Sue Fennessey, and business partner and investor, Rio Ferdinand, spoke at the CIM Sustainability Summit about the importance of the purpose behind the platform. In their own words, "WeAre8 was created to show people that there is a better way to use social media. We want to unite people, make them feel loved, liberated and most importantly, empowered."
As a part of the CIM Sustainability Whitepaper, which explores the depth of the sustainability skills gap, WeAre8 revealed the secrets behind their strategy and why it's important.  
WeAre8 and The Pitch 
We are delighted to announce that WeAre8 are our sponsor for The Pitch 2023.
"With WeAre8, you can make a positive impact every day – value to you, value to people and value to good causes. The 8Stage ('feed') is continuously evolving, launching engaging content across multiple formats. And, it's decoupled from ads which means you [...] get to choose which brands you engage with and when."
"At WeAre8, for every pound an advertiser spends with us, we redirect 50% to you, 5% to creators and 5% to charities, placing people and planet at the heart of our platform."
Watch this exclusive video from the CIM Sustainability Summit to learn more about WeAre8
The Pitch 2023
The Pitch is an international competition designed to recognise and reward the marketing talent of the future. Each year we task undergraduate marketing and business students in their second or third year of university with a real-life marketing challenge. The top ten teams will have the opportunity to pitch their ideas and demonstrate their abilities with the goal of winning a prize which will help kick-start their marketing career and be named as CIM's Marketers of the Future.
WeAre8's challenge
We put our 8Citizens ('users') at the heart of everything we do, and we want you to evolve our social platform with us.  How would you take WeAre8 forward in your country, thinking about:
How would you grow our base of 8Citizens using a range of channels, advocates and partners?
What actions would you take in order to retain engagement, and keep citizens coming back for more? Be as open-minded and broad as you want – think features and benefits.


Interested in giving your marketing career a kick-start? Visit The Pitch to find out more about what you can expect and read about some of our previous winners' experiences.
Discover more about how you can boost your sustainable marketing knowledge and expertise via the CIM Sustainable Transformation Hub.