It's all in the mind: ASICS delves into its founding purpose for differentiation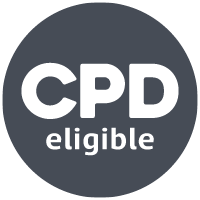 When is a sports shoe not a shoe? When it is just one part of a 'whole body and mind' health approach. In Issue 2, 2023 of CIM's Catalyst magazine, discover how ASICS embraces mental as well as physical health.
The world of sport tends to be a sea of sameness. Almost all brands are focused on either the physical effort you have to put into sport, or the winning moment that comes from effort. It's a world where consumers are told to push harder, go faster and stop at nothing. Where good is never good enough, and limits can't just be reached, they need to be stretched, smashed and broken.
In the past, ASICS has fallen into the trap of these category conventions. But not anymore.
Inside...
Purpose helps you step outside category convention
Direct purpose internally as well as externally
Use your expertise in broader ways than product
There is still a place for long term
Member only content
Become a member to enjoy full access to this article and a wide variety of digital content and features on our site. Join CIM from just £15.75 per month for an annual membership.
If you are already a Member please log in by the button below.