Carbon labelling: The next brand battlefield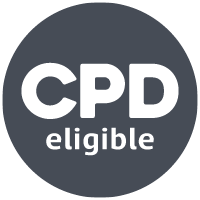 With big names like Lidl, Nestle and Costa Coffee joining the fold of brands adding carbon footprint information to product packaging, are we on track to make carbon labelling a retail default? 
Translating a company's sustainability efforts into a few square centimetres on a product label is no easy feat, but carbon labelling is set to be the next competitive arena for brands who can get both their numbers and the messaging right. 
Supermarket Lidl announced last month that it will be introducing 'eco-scoring' across a selection of its own-range products. Meanwhile, companies M&S, Nestle and Costa Coffee joined the pilot of a similar scheme from not-for-profit group Foundation Earth. And the Carbon Trust has officially declared carbon labelling a "real business opportunity".  
It's a retail trend that is set to gain more airtime following the 2021 United Nations Climate Change conference being held in Glasgow next month, says Laura Timlin, the Carbon Trust Advisory's director of business services. 
A competitive edge for brands 
With consumer appetite growing for carbon footprint transparency on the products and services they buy, brands have an opportunity to get an edge over their competitors, advises Timlin, who works with companies on their sustainability goals and helps position them as leaders in the field.  
"Carbon labelling allows brands to differentiate themselves, but also appeal to consumers who are more likely to want to buy a product from a brand that has made that kind of commitment, or understand more about the impact of the product," Timlin says. 
67% of consumers believe recognisable carbon footprint labelling on products is a "good idea"
"A lot of companies are starting to understand that this is vital data for making internal business decisions, to understand how to make their products lower carbon - and communicate the benefit to their customer base."
FMCG leading the way 
The movement is already gathering pace in the FMCG sector, in line with Carbon Trust consumer research which revealed that 67% of consumers believe recognisable carbon footprint labelling on products is a "good idea".   
The Carbon Trust believes this sector is leading the way, with Unilever planning to introduce carbon labelling to all of its products over the next five years; Flora parent, Upfield, aiming to introduce it to 100 million packs by 2022; and Quorn committing to offer it across its whole product range by the end of this year, among other brands.  
Timlin believes that the organisation's consumer insights suggest that certain consumers may even be inclined to pay a premium for products with a lower carbon footprint. This would help offset the investment companies must initially make to undertake a robust analysis of all contributing factors, including the supply chain.  
Certainly, cost was one of the reasons Tesco abandoned its carbon labelling initiative in 2012, citing lack of involvement from other retailers failing to deliver the critical mass needed to make the scheme successful. 
Calls for a universal standard 
Yet, with many variations on how brands can approach carbon labelling, Quorn Foods' commercial operations director, Sam Blunt, asserts that a universal industry standard - much like 'traffic light' nutritional information scheme, "cannot happen soon enough". This would enable more consumers to make more accurate comparative choices.  
"With 25% of global greenhouse gas emissions coming from our food system, empowering consumers to make lower carbon food choices is key in helping to tackle the climate crisis."  
"When more brands put carbon footprint labels on their products, consumers will be able to compare across products, as they can with nutritional information. A universal carbon rating system would definitely be useful for consumers and would help them make more informed decisions at point of purchase," says Blunt. 
"With 25% of global greenhouse gas emissions coming from our food system, empowering consumers to make lower carbon food choices is key in helping to tackle the climate crisis."  
Consumer carbon literacy is still relatively low, Blunt adds, but the more commonplace labels become, the more they'll seek to understand - which is why it's important for more brands to get on board.  
"Right now, consumers are making purchase decisions based on what they know about the climate impact of different foods, which is why we're seeing such growth in the meat-free category," states Quorn's Blunt. 
"Carbon labelling will enable consumers to make better informed purchase decisions, and we'd expect those products with lower carbon footprints to be more popular amongst consumers trying to do their bit to help the planet." 
A universal carbon labelling standard 
Beyond the ISO standard for determining environmental costs and benefits that the Carbon Trust advises its partner businesses to use, Timlin doesn't have sight of when a universal carbon labelling program is likely to be introduced across industries, and isn't able to comment on the Lidl and Foundation Earth initiatives. 
But the organisation aims to make it as straightforward as possible for its partners, by focusing on two main options for carbon labelling - either showcasing a measurement of carbon emissions as a whole, or sharing a reduction made within a certain time frame. 
"Carbon labelling allows brands to differentiate themselves"
"There is a strong need for the underlying approach to be consistent and adhere to robust, independently verified standards that not only bring certainty to the consumer, but also ensure there is a positive environmental impact on business activity," says Timlin. 
"The Carbon Trust is currently consulting with the Competitions and Markets Authority who are setting out guidelines to ensure consistency and transparency in the UK marketplace on product carbon footprint labelling." 
Taking a holistic approach 
Labelling must, however, be part of a wider-company carbon reduction strategy, rather than a standalone piece of work, Timlin clarifies. 
"It's really important that organisations (working on carbon labelling) have an entire plan about how they're going to reduce emissions from everything that they do. And product footprinting and labelling is a part of that strategy," she notes. 
How brands choose to convert their packaging real estate into carbon footprint messages must also align with that strategy and their overall sustainability story as a company, Timlin adds. 
"It needs to be appropriate for the brand. There needs to be that kind of connection between who they are and what they stand for." 
A long-term investment 
Because carbon literacy is key to consumers reducing their carbon footprint, if brands can help them do that, they're investing not just in sustainability, but in long-term customer relationships. This is backed up by Carbon Trust statistics that show 64% of consumers think positively of brands who are reducing their carbon footprint. 
Those who can get it right, argues Timlin, "will create a virtuous circle of business activity" where increased consumer demand for lower carbon products will drive organisations to address the emissions along their supply chains. 
"Raising consumer awareness will be a key driver in reducing emissions over time. Labelling can help make this change happen," she says. 
If you want to access more content covering topics such as sustainable transformation and carbon neutrality, check out our brand-new sustainability hub. Interested in applying this to your own business? Sign up to our very own sustainable transformation programme today.