How marketers can benefit from online co-working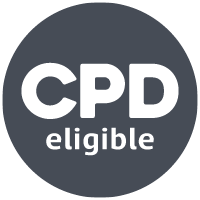 Struggling with focus while WFH? Try online co-working. Working with an online audience during designated "deep work" time could be the key to maximising productivity and minimising distractions, as MaryLou Costa discovers.
Diagnosed with ADHD at 26 years old, Daphne Tideman has turned to a range of tactics to stay focused and productive at work, from noise-cancelling headphones to waking up early - anything to stay on task.
But two years on, the thing that's made the biggest difference is perhaps the most unusual. At 11am most days, the head of growth at supplements brand Heights logs onto a video call, where, in a group of around 30 - some of whom are colleagues, but mostly not - they each share their goal for what they want to get done over the next two hours. Then, cameras still on, they get to work. Before logging off again at 1pm, they report back on what they accomplished.
They've been brought together by Flown, a remote work startup whose members can log onto a morning intention-setting session, a two-hour mid-morning deep dive, and an afternoon power hour with the aim of benefitting from "deep work".
Adding an extra unique feature to Flown's sessions are the professional facilitators that lead them, bringing their own personal approach, whether it's starting and ending sessions with breath work, or breaking them up with a high -intensity workout.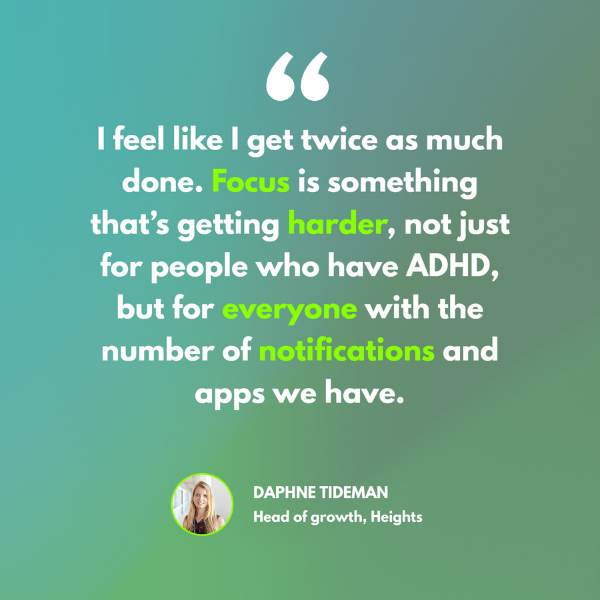 Tackling the biggest tasks
Working this way helped Tideman complete Heights' new product launch strategy, a 10-page document detailing a two-month plan covering the launch from every possible aspect, which she was able to complete in a handful of Flown sessions. 
"When I have a Flown session, I feel like I get twice as much done. Focus is something that's getting harder, not just for people who have ADHD, but for everyone with the number of notifications and apps we have," Tideman observes. 
"For marketers specifically, it's such a broad role and there's usually a lot of things you're involved in, and things you want to be checking on a regular basis. There's a lot of busy work that draws you in and pulls you away from taking that step back, because of how real-time a lot of the work is. And using online co-working to take that strategic step back and look more holistically at the long-term would be the biggest benefit for marketers." 
Working in online co-working groups, of which Flown is just one type of offering, is designed to heighten accountability. It's based on the idea that people perform better when being watched, whether it's working out in a gym class rather than on your own, or athletes playing to a crowd rather than behind closed doors. It's known academically as the Hawthorne Effect.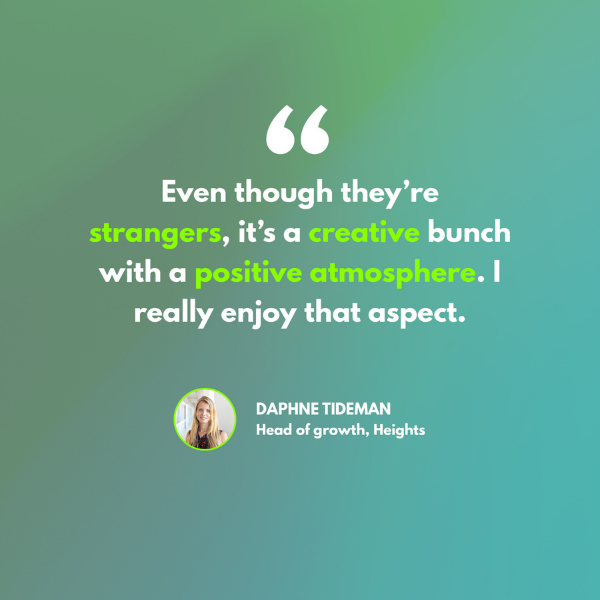 Online co-working can also eliminate some of the isolation that can be one of the downsides of remote working. In Tideman's case, moving to London from Rotterdam in April 2021 has made it difficult to meet people. 
"It's just been nice to see new faces to have conversations with. I met someone who teaches people how to do funeral and wedding services. So even though they're strangers, it's a creative bunch with a positive atmosphere. I really enjoy that aspect," Tideman enthuses. 
The importance of focused time 
Flown's member list naturally features freelancers, sole traders and students. Yet it's growing its corporate following, especially amongst companies with remote and hybrid teams, reveals CEO and founder, Alicia Navarro. 
Navarro launched Flown in January 2021, inspired by the book 'Deep Work' by academic Cal Newport. She was driven to bring the concept of finding daily focus time to professionals tired of the only solution to big workloads traditionally being to work longer hours. 
In fact, in a recent survey of 14,800 office workers across 25 countries by the Adecco Group, 73% want to be measured by outcomes rather than hours - yet only 36% of managers are assessing performance based on results.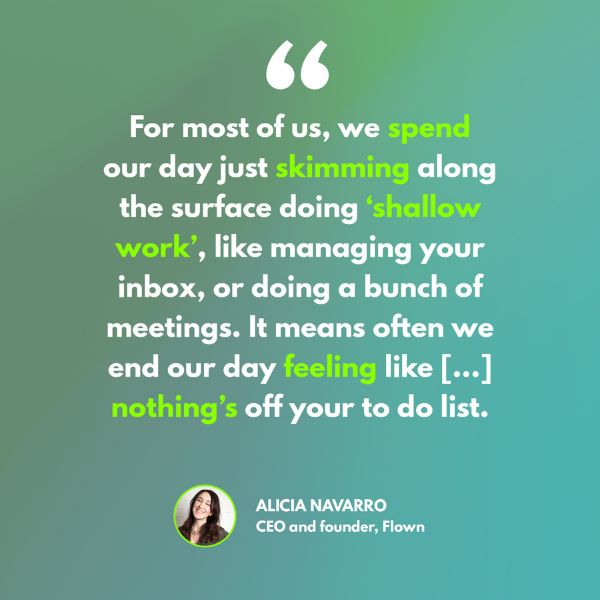 "For most of us, we spend our day just skimming along the surface doing 'shallow work', like managing your inbox, or doing a bunch of meetings. It means often we end our day feeling like sh*t - you know those days when you just feel like all you've done is sit at your desk and type, and at the end of the day, nothing's off your to do list," Navarro relays. 
"That's why we teach the importance of prioritising deep work time, and then letting the shallow work go around it. And in our sessions, because you formed that human connection, it's an extra incentive to not disappoint them or yourself. It gives you that extra measure of accountability." 
Community over visibility? 
Despite the Hawthorne Effect term having been coined nearly 100 years ago, psychologist and workplace well-being expert Lee Chambers believes it's still relevant - but it's more likely to be the idea of togetherness that boosts performance, rather than that of being watched. 
"Traditionally education is almost exclusively working in a group environment, even when tasks are individual, which normalises this way of working," Chambers explains. 
"Some individuals report feeling a sense of togetherness and belonging when having somebody present, which helps them to feel accountable, be less distracted and feel socially supported. Recent research has suggested that togetherness has the potential to increase cognitive function, and this can be of benefit when working on complex tasks." 
In simple terms, it all comes back to the old adages - "a problem shared is a problem halved" and "strength in numbers". 
Or as Chambers puts it: "Work can seem less challenging when we have another human present with us, but at the same time, they can challenge us and provide a level of motivation." 


Looking to positively engage and guide your team amidst the rapidly changing environment? Enrich your skills with our Managing and Influencing Stakeholders training course and develop a range of practical techniques to help find what makes your team tick and achieve better results.
Didn't catch our member exclusive webinar: 'How to effectively lead your team through change'? You don't have to miss out! Members will be able to access the full presentation on demand very soon.