How to maximise your email marketing strategy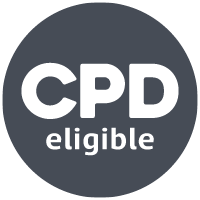 Email is one of the most powerful tools in your marketing toolkit and involves key ingredients to achieve maximum impact. From getting through the SPAM filters to engaging your customers and building profitable connections. Marketing expert Laura Bracher and CIM course director Gavin Llewellyn, reveal the essentials you need to maximise your email marketing strategy. 
According to Radicati, which has been tracking email user statistics since 1993, the number of email users is set to hit an incredible 4.37 billion this year. That's more than half of the world's population. So, for those looking for a direct way to reach their customers, email provides the perfect platform.  
Whether as a marketer you work for a multinational company or a small business, email is a brilliant way to engage customers, nurture leads, and generate brand awareness. In fact, research shows us that 79% of marketers list it in their top three most effective channels.  
However, customers have grown accustomed to filtering through hundreds of emails each day to find what really interests them. Combined with spam filters and Gmail's Promotions folder, marketers have a real challenge on their hands. As such, mass email campaigns that lack a finely tuned strategy will only yield disappointing results. So, what can marketers do to ensure success? Let's explore some key steps.
Do you want to take your email strategy further? Optimise your email marketing campaigns and use data to enhance your message and goals with our Email Marketing training course
Push your email strategy further 
Plan your campaign with purpose
Veteran marketers will know how important good planning is. Although unforeseen events may cause plans to shift, a solid initial plan is essential. Begin by defining your email campaign's purpose and end goals. Doing so will help determine the type of email to send, such as newsletters, promotional emails, or lead nurturing emails, as well as the appropriate schedule, content, and calls to action to include.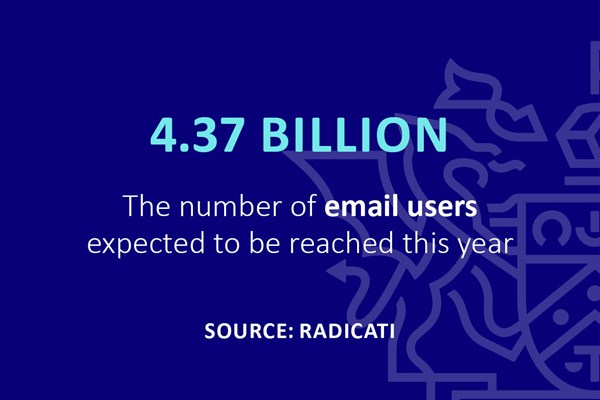 Consider what software suits best
Gone are the days when Excel spreadsheets combined with Outlook were all you needed to manage subscriber lists and send emails. Today, even small businesses need something far more efficient. 
As you may already know, there's much more to email marketing than simply sending out random messages in the hope that a handful will turn into profitable clicks. Standing out amongst the hundreds of other emails in a potential customer's inbox requires real insight and targeted content.  
If you're joining an established business, chances are it'll already have email marketing software set up. However, if you're a new business or simply looking for an alternative system, then here are some factors to consider:
What type of emails are you sending?

Transactional, promotional, lead nurturing and newsletters are just a few examples. Some email marketing software will specialise in a particular area, whereas others cover a bit of everything, so it's worth exploring your options.
What are your must-have features?

To narrow down your search, consider which features you might need. An extensive template library might be helpful if you have little design support. HTML editing, automation and 24/7 customer support are also things to consider
Can you integrate the software with your CRM?

Updating lists and sending emails manually is incredibly time-consuming. Choosing an email marketing platform that integrates with your Customer Relationship Management Software (CRM) is the easiest solution for managing content and data.
How user-friendly is it?

Some marketers can code, but if you're anything like me, your coding knowledge is almost zero outside of basic HTML. Even if you're a coding whiz, you might be looking to save time. Thankfully there are plenty of systems with drag-and-drop functionality to suit. Email marketing CIM course director, Gavin Llewellyn, suggests systems "such as Mail Chimp, Hubspot and Salesforce." and provided "a helpful list of some of

the best email marketing service providers

."
What analytics does it provide?

Data is the holy grail of contemporary marketing, and having software that helps you monitor how well your emails are doing will guide you in knowing what to change for future campaigns.
Build from real contacts
One of a marketer's principal tasks is finding ways to add more leads to the sales funnel. However, quality over quantity is the golden rule in email marketing.
You can build your email list through various marketing channels, like your website, events, webinars and social media. Ensure that your contacts are genuine and that each one has opted to receive your emails and provided their email address to join your mailing list. If you're unsure, CIM course director Gavin Llewellyn indicates an article on Hubspot that provides clear guidelines, on what constitutes an acceptable form of consent. That way, you've got a better chance of avoiding spam complaints and maintaining your email reputation.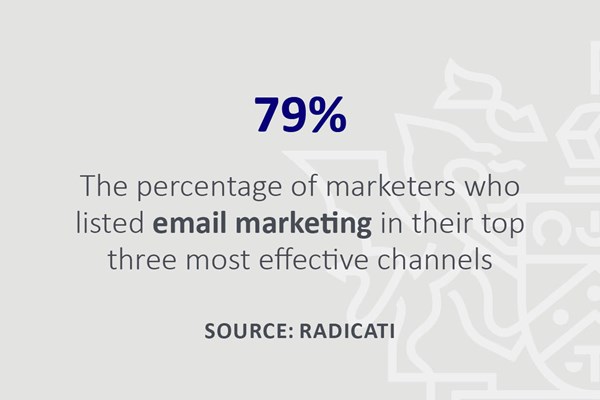 Target with segmentation 
According to DMA UK's latest research from the Consumer Email Tracker 2023, a growing number of consumers find brand email messages useful. In 2021 the figure was just 15% but it's now doubled to 32%.
Although this will come as welcome news for marketers, these figures are not a result of generic content. Your subscribers are human beings, each with their own preferences, characteristics and interests. As such, splitting your list into smaller, common groupings will allow you to get more targeted with the information, products and services you provide.
Simple segmentation might look like gender or location, or you can get much more specific with lists based on purchase history and website activity.
Curate whilst showing your brand voice
Your email content must be engaging, informative and relevant to your target audience. It should convey a clear and compelling message, build a relationship with your subscribers and reflect your brand's voice and personality. The key things to consider when putting together your content include having an eye-catching design, a catchy subject line, personalisation and a clear call to action. 
CIM course director Gavin Llewellyn recommended a useful tool when designing your layout. The inverted triangle is a helpful guide when designing content. Lead people from the headline to the main message and then to the call to action:
Measuring success
Effective measurement is the key to achieving the full potential of your email marketing. Most software will include data analytics features such as tracking open rates, click-through rates and even revenue generated per email.
Strategic marketers will track and analyse their data over days, months and even years to truly evaluate the success of their campaigns and make adjustments for future emails. When one email does particularly well, analyse those elements and incorporate them into future campaigns. Over time, you'll have built yourself a highly efficient strategy.
When it comes to measuring your success, CIM course director Gavin Llewellyn advises: 
Where possible, try and take a holistic view of your email marketing efforts. Litmus's Holistic Email Metrics Matrix provides a really clear, structured framework for measuring direct business impact, indirect business impact, subscriber relationships and inbox provider relationships from both a short and long-term perspective:
Final thoughts
Email marketing is a two-way relationship between the sender and recipient. You may be sending your contacts relevant content, but you also have an opportunity to learn more about them based on their behaviour - what emails they open and when, the links they click on and the information they provide directly (e.g., via surveys). This data is what will allow you to tweak and improve future campaigns.
Email is one of your most powerful tools for fostering meaningful connections with your target audience and existing customers. By keeping the above points in mind, you'll give yourself the best chance of meeting those business goals.  
Learn more from Gavin Llewellyn about improving the performance of your email marketing campaigns, sign up now for our Email Marketing training course.