Seven steps to a better marketing mindset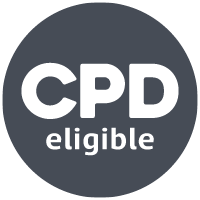 Mindset determines everything. Everything you do in the future will be a function of your mindset. Unlike, say, improving your technical skills, knowl­edge or habits, making a shift in your marketing mindset is 'meta' – it changes every aspect of how you approach your day-to-day and your career as a whole.
The mind of a marketer is a delicate thing. We like to think that we're logical, reasonable and objective. However, the truth can often be wildly different.
Sometimes we carry out our marketing activities based on gut instinct, what others appear to be doing, what has worked in the past and what the boss wants. At others, we com­mit a more insidious marketing crime: cherry-picking data that supports our point-of-view, bias or the fact we have to get a campaign out the door.
We all believe and follow our impuls­es and instincts much more than we admit. The truth really is that we're all bad at being objective. Our biases often work in mysterious ways. Understanding them is a necessary step to forming a robust marketing mindset that delivers results. Here are seven simple steps to developing new and varied ways of approaching your career.
1. The beginner's mindset
Ignore the past, forget about what you have worked on or believed to be true. In other words, clear the decks: face reality the way it actually is versus what you want it to be. Carol Dweck's book, Mindset, iden­tifies a person with a fixed mindset as someone "who doesn't want to move: it's all about preservation". A better mindset is to think about how you can approach things differently: create a new game using new ideas, new people, new tools and new resources.
2. Thinking about your thinking
When you think about your think­ing, you identify all sorts of better ways to think about things, better things to spend your time thinking about, and better things to focus your energy on. Everybody is unique in what they think about and how they think about things. Thinking about your thinking is part of growing and expanding this uniqueness.
3. Understand your mental models
A mental model is simply a representa­tion of how something works; it's how we simplify the world. But if we're only looking at the world through a model of the world formed through marketing, we've got a blind spot and can struggle to communicate with others who do not have this view, such as colleagues in engineering or accounts. So forget that your mindset reflects everybody else's. Be conscious of the ways we are experiencing things. Learn to appreciate that your own experience and mindset is not that of others.
4. The right input improves output
Author Cal Newport said: "If you want a great job, you need something of great value to offer in return." In your career, you will be evaluated on your output, but your input is just as important. If you don't have good input, you cannot maintain good output. The problem is, no one manages your input. But you can. Feeding your mind is how to have a great marketing mindset. Focus on topics, not individual books and choose two for a period of time – one you think you know about but could do with a refresh, and the other something unfa­miliar but which you really should know.
5. Get tough on yourself
Stop looking for validation or reassurance from others. Focus on the detailed, context-specific knowledge and skills you are going to ramp up. Vanilla skills and vanilla roles that are undifferentiated are not the place you want to be. Like many other marketers, the only 'signal' I gave to the market was the brands I had worked for. Then, I chose to develop deep expertise in ecommerce, travel, teaching, presenting and writing, creating a rare and valuable skill combi­nation that is in high demand. I continually work on this.
6. Create an opportunity mindset
A proper marketing mindset is fig­uring out what opportunity is and per­fecting the art of creating value as much as possible. Becoming a source of value means that you will become a source of confidence for everyone – which, in turn, will solve your own source of con­fidence. And it will create an abundance of opportunity, as it is so rare.
7. Keep your options open
The final marketing mindset is about making choices. The worst number in your career is the number one. One option, one skill, one choice, one hope. Just like investments should be diver­sified to avoid risk, your career should also be diversified in terms of skills and industries you rely upon. As the future gets harder to predict, preserving 'optionality' allows us to change tack when things get rocky. The best option to choose is the one that gives you more options where possible.


This article was originally published in full in CIM's member-only magazine, Catalyst, in July 2020. If you want to prioritise your marketing mindset by taking the time to enjoy the latest edition of Catalyst, find out how you can become a member of CIM for as little as £15 a month.