The rise, fall and stuttering of e-commerce in Africa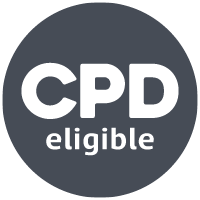 E-commerce is on a shaky path to success in Africa – thin margins mean profitability hangs on a knife-edge. African marketers must crack the conundrum of logistics and trust to truly engage the next generation of shoppers.
The formal retail industry in most of Sub-Saharan Africa is largely under-developed, So, as young African entrepreneurs surveyed their options, e-commerce seemed like a smart way to leapfrog some of the market's shortcomings.
The country that seemed most obvious was Nigeria. It has a very undeveloped retail market along with Africa's largest population – and internet use was expanding, thanks to a fast-growing mobile phone industry. 
More people were coming online every day, so it was a great time for Nigerian Harvard Business School graduate Sim Shagaya to shift industries and launch Konga.com in 2012. He wasn't alone. Around the same time, Jumia.com was launched in Lagos.
Both Konga and Jumia, along with others such as Supermart.ng, Gloo and MallforAfrica.com, all promised some form of convenience for a fast-growing middle class across Africa. The belief was if they could make it in a tough market like Nigeria, they would have a better chance in smaller promising markets like Ghana or Rwanda. Essentially, they were all vying for the title of the 'Amazon of Africa'.
On paper, given the promising economic and youthful demographic dynamics across the continent in the early 2010s, it seemed clear there was an opportunity, but it was still difficult to gauge what sort of demand there would be when these services started. 
"You'd normally measure the e-commerce opportunity by going through the customer journey and asking yourself questions like: 'What does it takes to provide a seamless e-commerce experience?'," says Yannick Lefang, whose company, Kasi Insight, provides consumer insights to marketing and retail clients across the continent. "You need to look at internet availability, payments, logistics and so on. Keep in mind that in Africa, especially outside of South Africa, the status quo of traditional retail is the biggest competition."
A logistical nightmare
But in reality, the biggest challenge for all of these sites was always going to be logistics. Even in some of the continent's biggest cities, power and transportation infrastructure is often found wanting, with endless traffic jams as urban populations have outgrown cities. And in Lagos and Nairobi, there are still issues around formal address structures.
Indeed, in the beginning, it was often common for consumers to complain of receiving goods late or not at all. Then came challenges with payment platforms in countries where credit/debit card penetration was low. In Nigeria, this meant e-tailers offered a cash-on-delivery option, similar to Amazon's early days in Germany. But this created its own problems, with delivery agents getting robbed for the items in a new type of scam. 
Both Jumia and Konga developed proprietary payments platforms to get around some of these problems, and Jumia is even now considering spinning off Jumia Pay as a separate business to license to other e-tailers.
Payments and logistics were just a few of the major hurdles for all these companies, even as they attracted major funding to help them get through these challenges. Konga received more than $70 million between 2012 and 2016, with backers including Sweden's Kinnevik and South Africa's Naspers. 
And yet, even with stellar funding, it was unable to remain sustainable as began to struggle with the reality of having to not just grow a business, but also build key infrastructure in an under-developed market. It was bought in 2017 for a figure believed to be less than $5 million. 
It was Jumia that really excelled at raising funds. It attracted investors including Goldman Sachs, Axa Insurance, and Africa's largest phone company, MTN. It raised tens of millions of dollars and achieved so-called 'unicorn' status - being valued at more $1 billion before going public in a New York IPO in April 2019. 
Think small, win big
Although more Africans are coming online every day, analysts note the vast majority do not have the disposable income or payment methods to experiment with e-commerce.
This is why a new crop of smaller e-commerce companies have focused on the reality of the African day-to-day experience. Sokowatch, based in Nairobi, offers business-to-business e-commerce for the thousands of informal retailers across East Africa. Informal retail dominates the Sub Saharan Africa landscape, with the majority of urban locals buying goods from corner shops and open markets rather than major retail chains.
Sokowatch aims to make it easier for these small shops to get goods to their customers by working directly with large FMCG suppliers including Unilever and Procter & Gamble. The informal retailers order their goods from Sokowatch's online platform by SMS, phone or mobile app, and the goods are delivered to the retailers by its fleet of three-wheeled tuktuks.
Sokowatch founder Daniel Yu estimates there are more than 10 million informal retailers across Sub Saharan Africa, with a $600 million opportunity. The basic model itself is not entirely original; Chinese giant Alibaba and India's Udaan have both built substantial offerings in the B2B space and partnered with major brands to reach customers.
For now, Jumia is the biggest pan-African e-commerce player, but the year since its IPO has been a challenge. Positioning itself as the true 'Amazon of Africa' brings with it expectations that are challenging to live up to, and investors seem to believe that less glamorous e-commerce players are going to have a significant impact. For example, Sokowatch raised over $20 million in funding, while Copia Global raised $26 million in 2019. "With Africa, the true e-commerce opportunity is still there and available to crack," says Lefang of Kasi Insight.


This article was originally published in the Africa section of CIM's member-only magazine, Catalyst, in July 2020. If you want to gain access to more global insights from a range of international marketing leaders in quarterly editions of Catalyst magazine, find out how you can become a member of CIM for as little as £15 a month.