Report: CMO75 – Insight and opportunity in 2023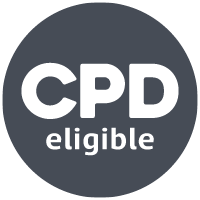 The CMO50 report first published in 2021 provided insight from 50 of the UK's leading marketers and proved highly successful. For the CMO75, we have widened the scope of the report, this time reaching out to 75 CMOs and marketing directors from around the world to provide an international perspective of the industry's performance.
Our latest research identifies emerging trends in the industry as well as the challenges and opportunities facing marketers. The report reveals vital insights into what many of the leading marketers in the industry are thinking and provides an in-depth examination of where the sector is heading.
This report draws upon insight from CMOs and marketing directors from a wide cross section of businesses and brands including agencies large and small, charities and not-for-profits. The CMO75 seeks to provide marketers with the insight necessary to confidently face down challenges and opportunities in the year ahead. The report includes views from brands such as PensionBee, Deutsche Bank, NatWest, Decathlon, KP Snacks, Hays, Help for Heroes, NSPCC, VCCP and the Australian Marketing Institute amongst others.
Key findings from the latest report:
53% believe the marketing industry is in a stronger state than five years ago, and 59% expect to have more budget available, with a median increase of 11-20% predicted for 2023.
The majority of those interviewed for the report had seen their marketing budgets increase over the last 12 months (59%), with just one in five (18%) seeing them cut.
33% of marketers believe the current regulation of the marketing sector is inadequate in protecting consumers from potential harms, this is a 7% rise from our research in 2021.
The report also examines marketers' views on public perceptions of the profession, social media, online safety, diversity in marketing teams and the skills marketers need to focus on to progress their careers.
Get access to the report now - 
We are currently having a technical issue with this form.
Please be aware of the following.
If your web browser is using 'Ad Blocker' technology this may interfere with the rendering of the form.
Please either turn it off temporarily, or add 'https://analytics-eu.clickdimensions.com' to any 'whitelist' it may contain.
Thank you for your patience.
x
Request
Your copy of the CIM CMO75 report will be emailed over to you now. Check your inbox for an email from CIM Newsroom.