Member Exclusive: How will the death of third-party cookies affect your marketing?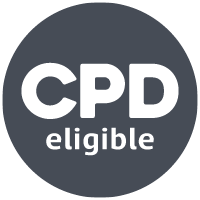 Broadcast:

Thursday 23 September 2021

Duncan Smith
Is your business prepared for the heralded death of third-party cookies? Since 2020, Google has cast doubt over the digital advertising industry, with many marketers unsure what the future holds. But is this really the 'cookiepocalypse' we've been dreading?  
If you've been awaiting the arrival of this so-called cookie monster, join us for our next member-exclusive webinar. You'll learn how best to prepare for the death of third-party cookies, first-party data platforms and fingerprint farbling. CIM course director Duncan Smith will also help you make sense of Google's ever-shifting privacy sandbox and the bird-themed, acronym-fest of Flocs and Pigeons. 
Members can watch this webinar on demand to find out:
How you can prepare for the impending death of third-party cookies.

 

What this will mean for the future of digital marketing and advertising.

About Google's privacy policy and what it means.
Not a member yet? Don't miss out on career-enhancing content. Sign up below to access our monthly webinars. 
Member only content
Become a member to enjoy full access to this article and a wide variety of digital content and features on our site. Join CIM from just £15.00 per month for an annual membership.
If you are already a Member please log in by the button below.
Guest Membership
Guest Membership is free and gives you access to some areas of our website(s) that are unavailable to non-members (this page for example).
Please enter your email address below... please be accurate as an email will be sent to that address to confirm ownership. A link will be provided within the email which will then enable you to enter your name and password.