Member Exclusive: Why your personal brand is your most important campaign yet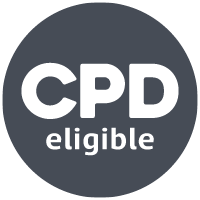 Broadcast:

Thursday 15 September 2022

Reuben Milne
As a business, building a lasting, memorable online presence is crucial for longevity and success. However, as an individual, it can be even more important to create a presence of your own to help you persuade, influence, and stand out from the crowd.
Our next member exclusive webinar, presented by CIM course director Reuben Milne, will help you to build your personal brand and discover your full potential. You will learn how to craft a career based on your core strengths and skills, and gain confidence to help you make the impact you desire.
Members can watch on demand to discover:
The true meaning and value of a 'personal brand'
How to influence the way you are viewed by others
How to recognise your strengths and unlock your full potential
Member only content
Become a member to enjoy full access to this article and a wide variety of digital content and features on our site. Join CIM from just £15.75 per month for an annual membership.
If you are already a Member please log in by the button below.