Practical Insights: Building a marketing team for the future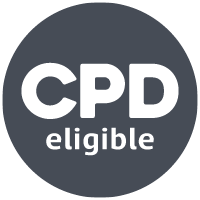 Broadcast:

Monday 09 December 2019

Abigail Dixon
You manage a marketing team and the scope, remit and demands of your team is ever changing. How do you organise, develop and manage their skill set to achieve the objectives of the organisation?
View our webinar on demand, where we discuss how senior marketers can understand the marketing skills required in their team to deliver the organisation's goals. You will also gain an introduction to Competency framework and CIM's Marketing Analysis Portal (MAP) to help you understand, audit and identify the marketing capabilities you and your team will need for 2020 and beyond. The session will include some top tips on how to bring a skills analysis to life and get the best out of the individuals in your team. 
What you'll learn: 
The importance of defining the vision for your marketing unit

 

How to identify the skills and knowledge your team need to deliver the organisational goals
How CIM's Marketing Analysis Portal (MAP) platform can help you to gain an understanding of your team's competencies
Defined examples of how to embed essential skills within the marketing team
We run monthly webinars which are exclusive to CIM members, enabling you to watch and listen from your desk, or catch up on demand when it's convenient for you. If you're interested in watching our Practical Insights webinars, you can find out more about how to become a member for as little as £15 per month here.
Member only content
Become a member to enjoy full access to this article and a wide variety of digital content and features on our site. Join CIM from just £15.75 per month for an annual membership.
If you are already a Member please log in by the button below.