Practical Insights: Copywriting for today's online world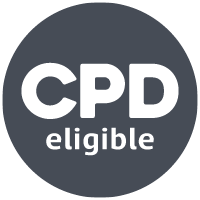 Broadcast:

Tuesday 15 May 2018

Phil Woodford
In a world of limited attention spans, changing culture and evolving technology, how can we make sure our words have real impact?
In this webinar with Phil Woodford, CIM Course Director, we look at the challenges and opportunities marketers face when writing content for the web, as well as other forms of digital and social media.
What you'll learn:
Advice on copywriting best practice
Top tips on copywriting approaches and techniques
Insight into the possible future trends for writing in a world of AI.
Our member only webinars, which are exclusive to CIM members, enable you to watch and listen from your desk or catch up on demand when it's convenient for you. Hosted monthly by subject matter experts, our webinars keep you up-to-date and knowledgeable on topics which cover all aspects of marketing. You'll also be able to apply what you've learned immediately to your current role.
Member only content
Become a member to enjoy full access to this article and a wide variety of digital content and features on our site. Join CIM from just £15.75 per month for an annual membership.
If you are already a Member please log in by the button below.