Practical Insights: ePrivacy Regulation: The marketing primer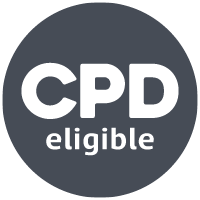 Broadcast:

Tuesday 14 August 2018

Duncan Smith CIM
Lets get what facts we know about the ePrivacy Regulation out in the open and start to plan for what could be a more turbulent journey than GDPR. In this webinar we dispel some myths and bring you up to speed on the emerging regulation and, how it might influence your marketing strategies. You'll also get the opportunity to have your questions answered in the live Q&A at the end of the webinar.
What you'll learn:
The key points to the ePrivacy Regulation
How it will influence your marketing
Steps on building a strategy.
Our member only webinars, which are exclusive to CIM members, enable you to watch and listen from your desk or catch up on demand when it's convenient for you. Hosted monthly by subject matter experts, our webinars keep you up-to-date and knowledgeable on topics which cover all aspects of marketing. You'll also be able to apply what you've learned immediately to your current role.
Member only content
Become a member to enjoy full access to this article and a wide variety of digital content and features on our site. Join CIM from just £15.75 per month for an annual membership.
If you are already a Member please log in by the button below.