Practical Insights: Influence audiences through influential copy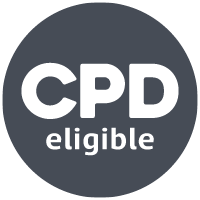 Broadcast:

Wednesday 24 July 2019

Alan Barker
If you write copy, you'll know that interruption marketing is giving way to influence marketing. Consumers are increasingly blocking out the babble of pop-ups and looking for personal recommendations from people they trust. Word-of-mouth is now the way to go. Reading great copy feels like taking part in a conversation.
In this webinar, we explore some of the secrets of writing influential copy. You'll learn how to:
Exploit the three key elements of influence
Create a voice that's sure and steady
Generate a compelling proposition
Bring your copy to life
Our member exclusive webinars are solely for CIM members, enabling you to watch and listen from your desk or catch up on demand when it's convenient for you. Hosted monthly by subject matter experts, our webinars keep you up-to-date and knowledgeable on topics which cover all aspects of marketing. You'll also be able to apply what you've learned immediately to your current role.
Member only content
Become a member to enjoy full access to this article and a wide variety of digital content and features on our site. Join CIM from just £15.75 per month for an annual membership.
If you are already a Member please log in by the button below.