Practical Insights: Marketing planning in three easy steps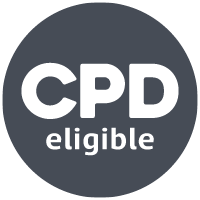 Broadcast:

Monday 09 September 2019

Debbie Clewes MPhil, MCIM, PGDip
Marketing planning allows you to bring together all the elements of marketing, to provide clear direction and focus.  This webinar is designed to help you write better marketing plans in three easy steps, with three one-page templates and three follow-up article recommendations. Participants will be able to immediately apply the top tips and takeaways, improving their own productivity, driving a more customer focused culture and adding value to their organisation.
 By the end of this webinar you will be able to:
Focus on Key Strategic Challenges using a one-page TOWS Matrix
Provide clear direction by constructing a one-page Strategy Statement
Develop a one-page Action plan
We'll also be presenting some key frameworks to start you thinking about the necessary foundations or requirements in going international or expanding further within foreign markets.
Our member exclusive webinars, which are exclusive to CIM members, enable you to watch and listen from your desk or catch up on demand when it's convenient for you. Hosted monthly by subject matter experts, our webinars keep you up-to-date and knowledgeable on topics which cover all aspects of marketing. You'll also be able to apply what you've learned immediately to your current role.
If you're interested in watching our exclusive webinars, you can find out more about how to become a member for as little as £15 per month here.


Member only content
Become a member to enjoy full access to this article and a wide variety of digital content and features on our site. Join CIM from just £15.75 per month for an annual membership.
If you are already a Member please log in by the button below.