Practical Insights: The power of persuasion in marketing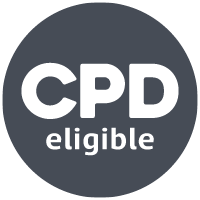 Broadcast:

Tuesday 18 December 2018

Tim Fidgeon
Learn how to boost your marketing's effectiveness by exploiting the insights of persuasion psychology. We'll discuss the principles and showcase real-life examples.
What we'll cover:
6 principles of persuasion
How the paradox of choice effects marketing
The truth about the Dunning-Kruger effect.
Our monthly webinars, which are exclusive to CIM members, enable you to watch and listen from your desk or catch up on demand when it's convenient for you. Hosted monthly by subject matter experts, our webinars keep you up-to-date and knowledgeable on topics which cover all aspects of marketing. You'll also be able to apply what you've learned immediately to your current role.
Member only content
Become a member to enjoy full access to this article and a wide variety of digital content and features on our site. Join CIM from just £15.75 per month for an annual membership.
If you are already a Member please log in by the button below.