100 days of lockdown: Half of marketers without wellbeing support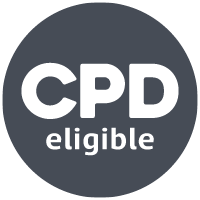 Marketer wellbeing has fallen by half since lockdown, with few receiving consistent support from their employers 
The UK has now been in lockdown for 100 days. The global marketing landscape has changed drastically in that time, and yet worryingly few marketers are receiving the support that they need from their employers. Today, The Chartered Institute of Marketing (CIM) and Hays issued a warning to organisations to consider the wellbeing of employees working from home. The call comes in response to research from recruiting experts Hays that shows half (47%) of employers had failed to provide any form of wellbeing support to marketing teams since lockdown began 100 days ago.
Much of the workforce have been impacted by social isolation and periods of enforced absence from the offices, and the vibrant marketing profession is no different. According to Hays' research, a quarter (25%) of those in marketing said a lack of social interaction has been the greatest challenge to their wellbeing, followed by isolation and loneliness (15%). Gen Z, born after 1995, were over than a third (38%) more likely to report feeling isolated than their Generation X colleagues.
Just a third (32%) of the 575 marketing professionals studied as part of the research rated their wellbeing as positive, which is half of the figure reported before restrictions were put in place (62%). Perhaps unsurprisingly, the number rating their wellbeing as negative rose from 8% to 28% over the same period.
Despite the lack of support received – or perhaps in spite of it – the majority of professionals (78%) surveyed believe their employer has a responsibility to look after their wellbeing. Gemma Butler, Marketing Director at CIM, agrees: "Employers have a duty of care to their employees and these findings paint a worrying picture suggesting a widespread lack of support. We must continue to act with professionalism and compassion. Whether it's a simple call, regular communications or maintaining development through different support mechanisms, all can serve to help teams feel supported and valued."
Discussing the findings, CIM Fellow and neuroscientist Katie Hart said: "As human beings, social interactions are vital to our mental, and indeed physical, health. The negative effects of isolation that many of us are experiencing (e.g. anxiety, stress, depression) are exacerbated as we have little control over our situation and feel that we cannot do anything to fundamentally change our circumstances. Taking a few moments to reach out to colleagues, peers and employees is such a simple, and yet powerful, way to improve their wellbeing…as well as our own!"
For Clare Kemsley, Director of Hays Marketing, there can be a challenge in identifying the often varied needs of staff: "Although the impacts [of lockdown] will be different for everyone, remaining transparent and communicating to leaders and employees frequently will be extremely important as our way of working continues to change."
Here are three easy tips to help motivate and support staff during this difficult time:
Use internal communications channels to provide wellbeing advice

Engage face-to-face (albeit virtually) where possible but be prepared to be flexible with schedules and expectations

Maintain development where it is appropriate to do so and use support mechanisms to enable this.
Businesses who are struggling to support staff can make use of Hays Thrive, a free online training platform available to all organisations designed to help get their workforce prepared and give them the tools they need to thrive in a new world of work.
For advice and support related to the COVID-19 outbreak, CIM members can visit our member support page to view the range of resources available to them.