2019 in review: 2020 will be the year that marketing...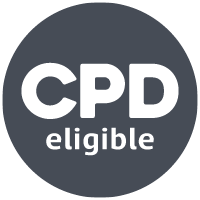 In the last decade, marketing's role has evolved to be a critical business function capable of delivering real growth. Now better recognised, more integrated and clearly defined, 2020 must become the year that marketing looks to the future to ensure its continued growth.
2020 will be the year that marketing...
 
1) Must advise the business where to tread carefully
For all the gains that marketing has made in the last twelve months, the missteps have also been numerous. As the role of brands has expanded, it has never been more important for marketers to ensure businesses do not end up on the wrong path in the fight to remain relevant.
This year's Pride celebrations were one such occasion, as activists pushed back against the "rainbow capitalism" that saw everyone from Amazon to the Home Office look to gain from the event. Whilst support for LGBT+ rights should never be discouraged, so-called 'Pride-washing' is unlikely to deliver dividends with increasingly eagle-eyed consumers being quick to differentiate genuine engagement from box ticking.
And later in the year, a sorry tale from the once sky-rocketing Peloton. Their first Christmas advert, 'The gift that gives back', launched in November to a social media outcry, with a resulting 10% shaved off their shares. Whilst the Peloton ad has certainly divided opinion, one thing is for sure. Poor marketing can and will have a financial impact. With an eye-watering £1.1 billion knocked off the company overnight, a well-intentioned marketing tactic has cast aspersions on the future of the business. As fast as marketing is gaining influence, it must learn to wield this power responsibly.


2) Will translate sustainability into strategy
If there's one name that will endure from this decade to the next, it is undoubtedly Greta Thunberg. With Collins dubbing 'single-use' the word of the year in 2018, it is an enduring issue of the decade that will inform the decisions of businesses and consumers alike for years to come.
And yet, marketers must balance an overwhelming demand from customers for a more environmental agenda with business need. Earlier this year, CIM spoke to Mark Newbold, CSR manager at Lidl, who spoke of the risk of being dragged into an 'arms race', where retailers compete to make bigger and better promises, which sometimes fall short on scientific backing. See Iceland's palm oil pledge that went awry. Read the full interview with Mark Newbold and Clare Farrant, Lidl's marketing director, here. 
While many marketing departments are still struggling to justify investment in environmental initiatives, there have been a brave few who have taken a financial hit in the last twelve months to truly prioritise sustainability. Boston Tea Party are one such example, announcing a 25% decrease in takeaway coffee sales in April following a ban on single-use cups less than a year ago. Notably here, reprimand was more effective than reward; when the coffee chain launched a 25p off a reusable cup scheme, only 5% of customers took it up. There is a delicate balance to strike here, where the sustainable route is often that less travelled unless price and convenience stack up for consumers, and marketers must lead the charge to meet demand.


3) Breaks the fourth wall
Brewdog initially won plaudits earlier this year by lampooning the idea of advertising itself with its "most honest ad ever". Featuring minimalist ads, such as one on a bus that quite literally said 'Advert on a bus', the campaign aimed to strip back advertising and focus on the product. But, despite its insistence that this was no an advertising campaign, it's difficult to see that this was a genuine retreat from founder James Watt once declaring that he'd rather set fire to his money than spend it on advertising.
'Unadvertising', as it has come to be known, has ramped up in recent years. Starting out as an attempt to get that offbeat edge some SMEs seemed to master, brands such as Oasis have been using it for half a decade. Despite increased regulation, influencer marketing and sponsored content still works best when it is seen to be part of its digital environment, not a break from it. Native advertising now has a 'blink and you think you've missed it' presence on everything from Buzzfeed to Mail Online.
There's no reason, right now, to believe that 2020 will be any different, but brands should be aware that the goalposts are constantly moving, and what might be seen as 'off the wall' one day might well be old news the next. Building an authentic brand profile should be a priority over and above outrageous tactics.


4) Instils trust back into digital
Spend on digital is set to account for 50% of total spend in 2020 – up from 25% in 2014. However, whilst digital advertising is still the main player in town, other channels are beginning to emerge as a more attractive medium for brands looking for an engaged audience. As digital has become colossal, its ubiquity has come at the price of trust, not helped by wider news stories concerning Brexit, elections and Russian interference.
The news that Tesco and McDonald's signed up the Internet Advertising Bureau (IAB) gold standard in recent weeks will certainly cheer up those on the side of greater regulation in the digital ad space. Despite reservations, similar laws concerning influencer marketing have received support, and the IAB now have the profile to bare its teeth.
Expect businesses to start to clean up their act before this happens in 2020. However, businesses of all sizes will have to commit to large scale changes if they are to truly gain momentum.


5) Puts mental health first
World Mental Health Day 2019 was lauded by some as something of a turning point for discussions surrounding mental health, particularly for big businesses. Public Health England launched 'Every Mind Matters', a flagship broadcast campaign directed by Richard Curtis that featured the likes of Nadiya Hussain, Professor Green, Gillian Anderson and Davina McCall. Notably, there was brand presence in an accompanying campaign from ITV, 'Britain Get Talking', where the interruption of Britain's Got Talent was supported in surrounding ad breaks by silent ads from brands including Oral-B, Gillette, SEAT, Dunelm and Network Rail.
This is undoubtedly significant for marketers, who operate in a high-pressure, always-on industry that burns out as much talent as it nurtures. According to the Mental Health Foundation, around 70 million workdays are lost each year to employees being off sick as a result of mental health problems in the UK. This costs a staggering £2.4 billion.
Businesses such as those mentioned above are certainly well placed to tackle this crisis – by helping their own staff but also by showing the way forward to other businesses. However, whilst organisations are beginning to make inroads into this crucial issue, marketing's core role of communicating, raising awareness and driving behavioural change perfectly situates it to take a leading role in this growing challenge. Read more about this in January's edition of Catalyst magazine.


2019 has been a year marked by uncertainty, if not quite chaos, and it's still unclear whether businesses will have a greater clarity in 2020. What is clear is that marketers need to take the lessons of the past twelve months and apply them to the coming year if they are to continue the upward trend of marketing being at the heart of business success.


If you're a marketer looking for career-enhancing content, let us know if Exchange delivers by filling in our survey.