Building your professional profile in a digital age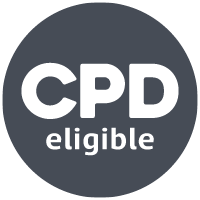 Building your professional profile has renewed challenges in a digital age. In marketing, strengthening and communicating 'brand me' is a priority for professionals at every stage of their career. Find out how to do that with these simple tips…
Of all professions, marketers should intrinsically understand the importance of selling ourselves effectively in order to persuade, lead and inspire.
But it doesn't mean that we do.
There's a strong argument that says it is even more critical in the increasingly digital-first world in which we are operating.
If that's the case, when was the last time you Googled yourself?
Jeff Bezos famously said that your personal brand is what people say about you when you're not in the room. It's a great sound bite but the reality is that in the digital world that Bezos et al. have helped to accelerate, your personal brand lives a large and varied life in a completely different geography from you most of the time.
One key challenge is ensuring that it is consistent. The other is ensuring that your digital persona is doing you – your brand – justice.
Personal branding in practice 
So far, so brand marketing 101. Except, as I alluded to at the start, as CMO of brand you, can you say hand on heart that you are in full control of that brand across all digital platforms?
I can't. I write about personal branding, talk about it on podcasts and run coaching sessions on it and last week I joined a client's Zoom meeting without checking and found out I was actually listed as my 13-year-old son. In addition, when I turned my video off, I was represented by the picture of a mildly surprised frog. Not sure that's the brand I was aiming for. And, ironically, I was in the room.
In my defence, at least I know what brand I was aiming for. Can you say the same? Channelling Bezos again, do you have absolute clarity on what it is you want people to say about you when you aren't in the room?
The reason I ask is because that has to be where any conversation around building your professional profile in the digital age starts: with a clear articulation of who you are and how you want to be seen. It has to come from a real place – authenticity is key here – but once we're clear what our brand is, we can start to ensure that any interaction with that brand – with ourselves - supports it.
Back in the pre-internet days, that was fairly easy. Your brand was built in the moments others interacted with you in a meeting or on a conference call. It happened in real time and you had control over how you showed up, how you behaved, how you responded. Now the majority of our interactions are digital, your challenge is managing that brand at scale. So, where to begin?
Common mistakes to avoid
I'd recommend starting your journey by checking on your professional profiles. Admittedly there is a lot more to online personal brand management than sorting out how you appear on LinkedIn, but these spaces are fundamental in terms of influencing perceptions of your brand. Here are five easy ways to improve your digital profile right now:
One of the most common 

watch outs

 is a profile

 which speak

s

 to 

your role or function

; w

hat 

y

ou do

 at work

 rather than what you

 bring to the 

organisation

. 

It's a 

ver

y tactical approach to talking about yourself. It doesn't give me a sense of who you are and, more importantly, how you might be able to help me

, a potential future employer or client

. 

Avoid this by…

 


 

...

Us

ing

 you

r professional profiles to highlight 

your strengths and what motivates you. Talk about what you love doing and what you're good at

. 

After all, 

what is a brand if not a 

shortcut to the best bits of that

 product, 

service

,

 or person? 

  

 



S

peaking of shortcuts, make the most of 

those

 formal signifiers of your skills

,

such as the recently launched digital badges from C

I

M. 

These 

badges, which signify your relationship with CIM and

 commitment to developing your professional capabilities, 

enhance key elements of your

 personal

 brand without having to say it yourself

.

 

And i

f we're getting technical, they allow you to subtly leverage your audience's cogn

i

tive bias by tapping into the persuasive power of category heuristics.

 



Don't forget another quick win – photos. 

In the digital age, images have outstripped their previous valuation 

to be worth 

considerably

 

more than 

a thousand words, so don't make yours an afterthought. Be honest. Does the picture you are using support the brand you are

 aiming for

?

 (

A

nd by the way, no picture at all simply means your brand really can't be bothered…)

 



The final

 thing to avoid is the once-is-enough trap. You develop. Your skills develop

. Your career develops. 

I

f nothing else,

 a

s someone 

who

 ha

s 

finally got round to capturing some more profile pic

tures 15 years after my previous photoshoot

, you

r looks develop too.

 

Revisit your digital presence regularly and refresh it 

to reflect this

.

 
In short, managing your personal brand is about distilling who you are as a professional, and then finding accessible, personable ways to demonstrate this to others. Fortunately, there are more options for doing this than ever before in the digital world.
Last month, CIM launched digital badges for all active members to help communicate their career credentials in the virtual age. Following research from Hays that showed 60% of marketers plan to move jobs this year, this new programme will support members seeking new roles and enable businesses to identify top talent. In 10 variations, these badges can be used on LinkedIn and other digital platforms to concisely demonstrate your commitment to staying at the forefront of the industry.


Already a member? Find out more on how to claim your badge via MyCIM.
Non-members can sign up today to receive their badge, as well as receiving many other professional benefits, by visiting our membership page today.