Making the most of remote onboarding for gutsy marketing graduates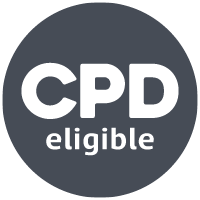 From virtual escape rooms to Donut cross-team catch ups, three senior marketers share their creative and practical approaches to onboarding their newest junior team members - and what challenges they've overcome
Goldman Sachs CEO David Solomon made headlines last month for rejecting working from home, citing concerns about a lack of "direct mentorship" for the company's 3,000 incoming graduates.
"For a business like ours, which is an innovative, collaborative apprenticeship culture, (remote working) is not ideal for us," Solomon told a press conference. "I don't want another class of young people arriving in the summer remotely."
Yet three senior marketers have proven it is possible to remotely onboard and nurture entry level talent to a high standard. It does, admittedly, require more effort to structure a programme of training, learning and introductions that might have been more ad hoc and casual in the past, they acknowledged, while the appeal of virtual events and networking has had mixed reviews.
Remote onboarding forcing greater rigour
"We've put together a comprehensive onboarding deck giving a great overview of the company, which is something we've never had before," says Lauren Heaton, head of marketing at online training company Circus Street, who, during lockdown, has onboarded a marketing executive and a junior graphic designer.
"It's also been important to onboard them in a certain order - an organised flow, so it's not too difficult to piece things together. And then after the first two weeks, when they've met everyone they're going to be working directly with, and have had some intro training, we set up their objectives. 
"All of that is different than what it would be in the office, where they would just be sitting right next to us hearing all the conversations, and we would have them just tag along to meetings. It would be a lot more casual."
Not letting social activity slide
A key tactic for Hannah Wickes, chief marketing officer at carbon neutral search engine Ecosia, has been to actively encourage social activity online both between and across teams.
"It can be tempting to ignore the social side of things because you've already had four calls today, but it's as important because that's where the osmosis learning and creative ideas happen. Without that you suffer," says Wickes, who recently hired two marketing assistants. 
Ecosia uses the Donut platform to encourage "cross pollination" and knowledge sharing between teams to help break down silos - a practice Wickes says the company is keen to continue post-Covid - as are strategic "off-sites", which her team had ironically not done pre-Covid.
"We haven't actually gone off-site - we just cancel other meetings over a few days, then do structured talks, presentations and team activities, like a virtual escape room. It's important to build up those personal connections that mean your work flows more easily."
Different approaches to virtual networking and events
Senior marketers onboarding junior staff have also had to more proactively encourage online event attendance and facilitate virtual introductions.
For Hannah Watson, marketing director at digital media company Jungle Creations, who recently welcomed an entry-level executive to her team, advocating an increased presence on LinkedIn has been vital. 
"There are all sorts of things to learn from LinkedIn Learning, there are groups to join, companies to follow, and people to connect with. It's a treasure trove if you use it properly, but I think it is still underutilised for junior staff," Watson notes.
"I've advised our younger team members to attend relevant free digital workshops. I ensure I share resources from any I attend. I've also offered advice on communication and approach, and offered to make introductions to people where appropriate."
Circus Street's Heaton, conversely, has been wary of pushing digital event attendance on junior staff.
"My team and I used to go to a lot of events, like lunch and learns, or evening sessions. Zoom fatigue is what makes this hard to continue virtually. The last thing someone wants to do is spend their lunch hour watching another Zoom, or staying online later in the evening to watch a webinar, or to do a networking hour virtually, which is so awkward. We should be encouraging people to take a break or a walk, which we know is so important," Heaton reasons.
"Overall, that in-person company culture has been the hardest part to try to create virtually, and bring that same kind of vibe."
Similarly, Jungle Creations' Watson looks forward to her team benefiting from attending physical events when they resume as virtual networking can be more challenging for junior staff.
"Even though you can meet people online, I don't think it's easy to create the same rapport or to meet the same type of influential people who aren't ordinarily accessible and can easily ignore your emails," believes Watson.
"However, separate to networking, I have been mentoring someone virtually throughout lockdown and feel that has been successful."
Setting work-life boundaries
Another challenge of virtual onboarding for Ecosia's Wickes has been boundary setting - on both sides.
"The temptation we've found with remote working for juniors is not working too little but too much, because if you're really enthusiastic, you'll keep working. Demonstrating a positive work-life balance starts with senior leaders not sending them emails on a weekend," says Wickes.
"We need to trust that people can do this. There's a reason you've hired them, because they're super motivated and passionate about your business. So you have to trust they're mature enough."
 Despite potential issues around networking and events, arguably remote working has made the onboarding process more rigorous, and a widespread adoption of hybrid working should mean plenty of time to catch up on lost opportunities.
Indeed, both Ecosia and Circus Street's new marketing starters feel optimistic about hybrid working post-lockdown.
"Communicating concerns with my manager early on helped to fully embrace the virtual onboarding process. While I think it's important to have an element of face to face interaction to cover the conversations and questions you may not be able to address on Slack or Zoom, the trust and autonomy you retain by working from home are equally important," says Obi Anya, marketing executive at Circus Street.
"Assuming the rest of my team is in at the same time, I'd want to come in at the beginning of the week to make sure our priorities are aligned and that any blockers are flagged, then spend the rest of the week working from home."
His counterpart at Ecosia, Ceri Flook, adds: "My motivation for a hybrid setup is sometimes juggling domestic and work life is more convenient when you merge the two from home."
But Jungle Creations' marketing and communications executive, Owen Willis, disagrees.
"My preference is to be in the office with social interaction and an ergonomic workspace. For younger people, who often rent smaller properties or live with parents or housemates, it's difficult to find a good workspace and to separate work and home life."
Watson, his line manager, supports this.
"I think younger members of staff, when it's advisable, should make more use of the office as they are just beginning to establish themselves and will gain confidence from being around peers, and more senior staff. Being in office also means they're more likely to go to after work events," she explains.
"That's not to say flexibility with home working shouldn't continue. I wouldn't pressure someone to come into the office if they felt more comfortable and productive working from home."
Regardless of a company or individual's work set up, keeping any positives from the lockdown is important, says Circus Street's Heaton, who has valued getting to know her team on a more personal level even through a computer screen.
"We've asked a lot more questions this last year, about how people are feeling, what they're dealing with, and whether they have any family or medical problems. People are feeling a lot more open to discuss those things, which I think in traditional office culture would not have normally been discussed," she shares.
"I know more about my team's personal lives now than I ever did. It's really beneficial for me as a manager in terms of how we work together. Asking a new team member up front to talk about their personal situation - not like a therapy session, but regarding what's relevant - is something I'd include in onboarding now."
Wherever you are in your career, supercharging your personal impact gives you the opportunity to better lead, persuade, compel, and inspire your colleagues. If you want to find out how to raise your profile, register for our Personal Branding one day training session now.